6 DIY pendant light ideas
---
I'm totally in love with pendant lights at the moment but alas I live in a rental so I can't replace any of the old fashion fittings that are currently in our place. 🙁 So all I can do is live vicariously through others and admire there amazingly awesome pendants.
Here are a few I've stumbled across recently.
Click the links below to go to the tutorials and find out how to make your own.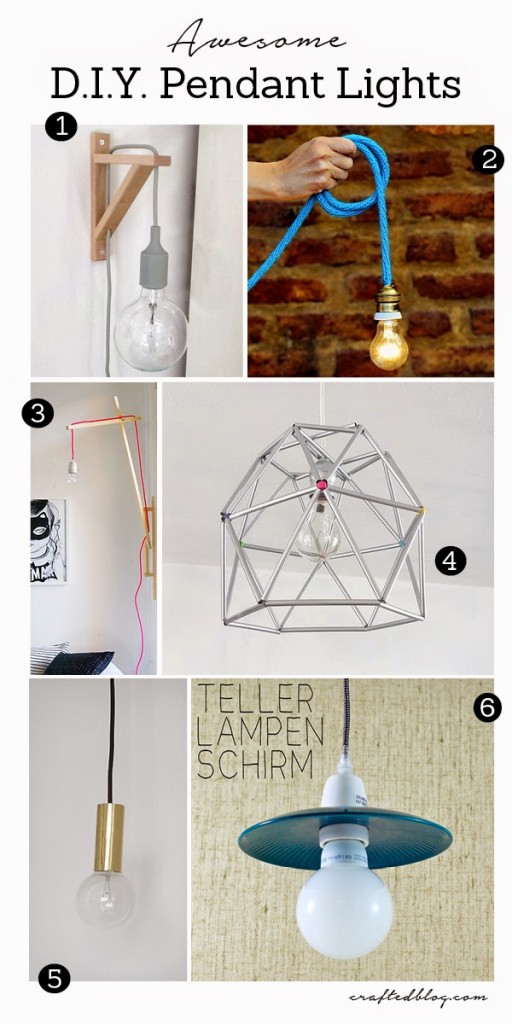 Do you love pendant lights too?? 
If you could make one of these for your home which one would you choose?