How to make a clock
---
Hello crafty friends!
In this post I'm going to show you just how easy it is to make your own DIY clock. I've kept mine super simple with a raw plywood board but you can use just about anything you like as long as the clock movement shaft will fit through to the other side. Time to get creative! Have fun!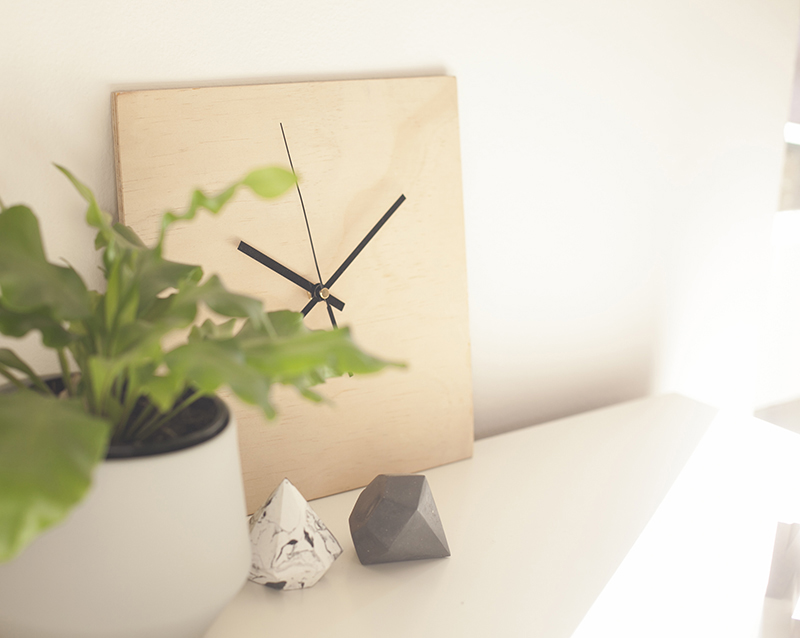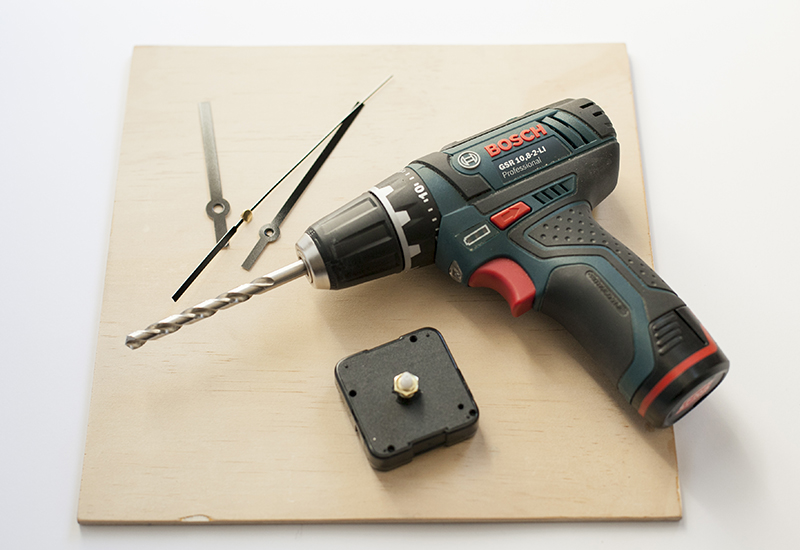 You will need
Clock movement shaft
Clock hands
Plywood board
Drill + drill bit
Step 1 – Choose which side you want to be the front of your clock and measure your board and find mark the center with a pencil. This is where you will drill your hole. You drill bit needs to be the same size as the width of the movement shaft.
Step 2 – Drill a whole at the center point through the board. When you drill through your board the back may be a little rough and a few chips might come off. That's why it's best to drill from the front. Make sure you have something under your board that will prevent the surface below from being damaged.
TIP: If you don't have time (ha!) to make your own board you can buy pre-cut, pre-drilled boards from spotlight.
Step 3 – Put the clock movement through the hole from the back. Turn the board over and tighten the nut over the top of the movement to secure it in position.
Step 4 – Add your hands. The hands go on in the order of their holes. The hour hand has the largest hole so it goes on first and sits on the lower section of the shaft. The minute hand goes on next and sits on the higher section of the shaft. The second hand is last and it simply clicks into the top.
Step 5 – Add you batteries, set the time and you're good to go! One DIY clock.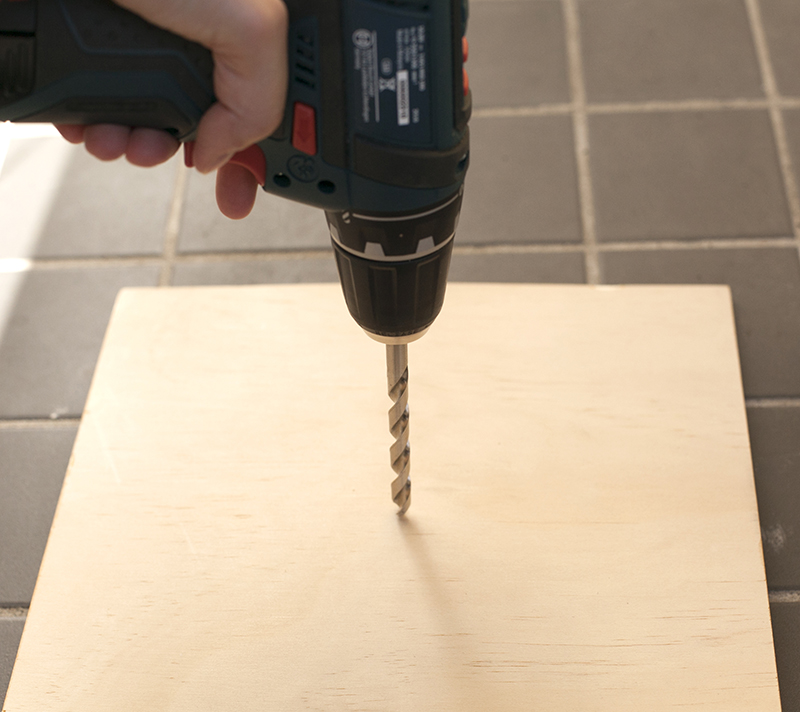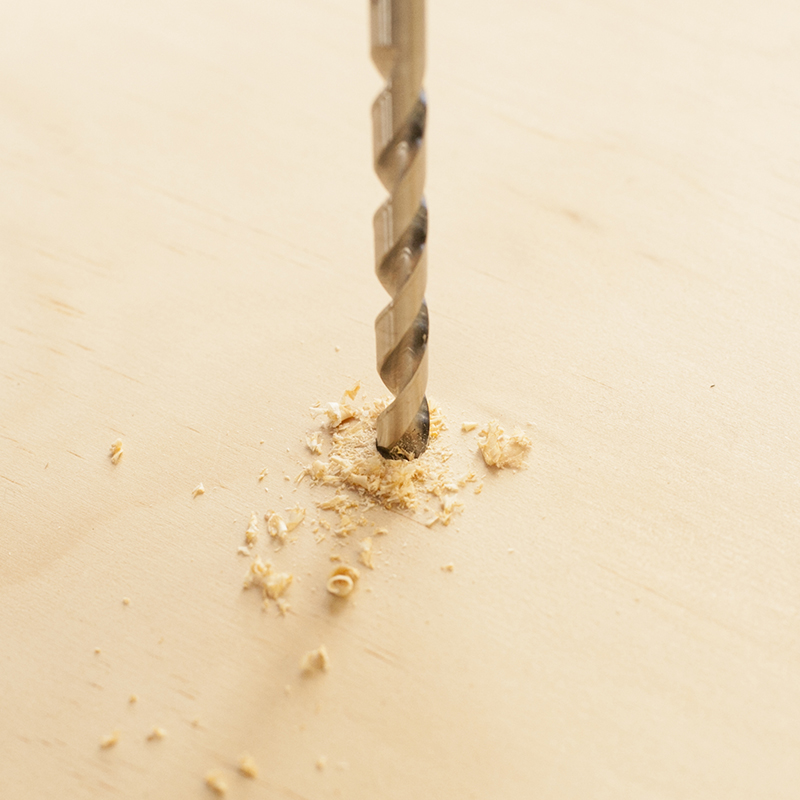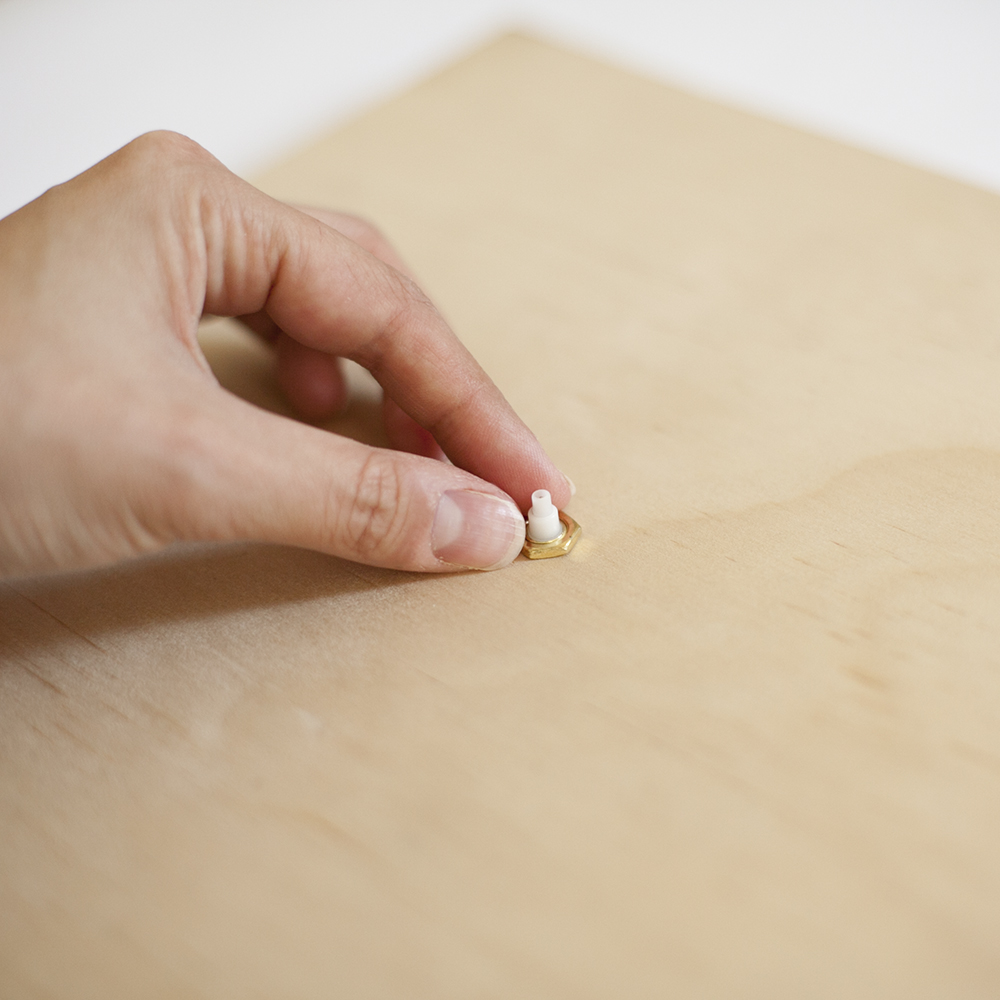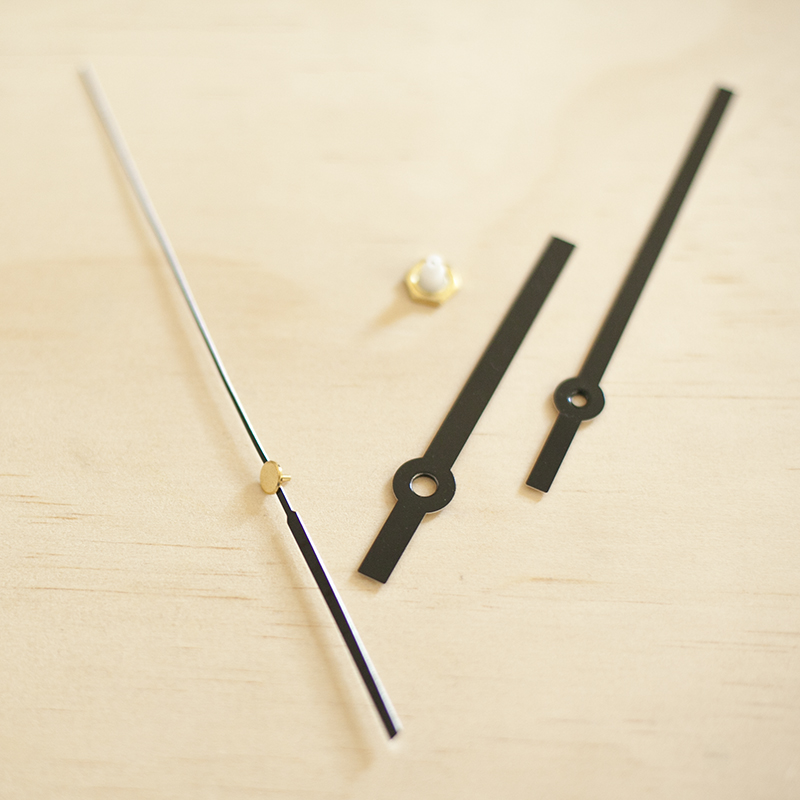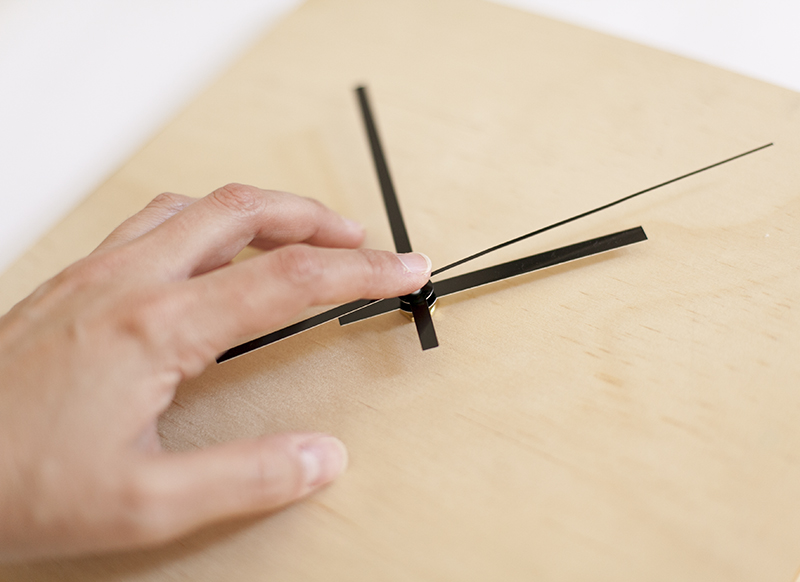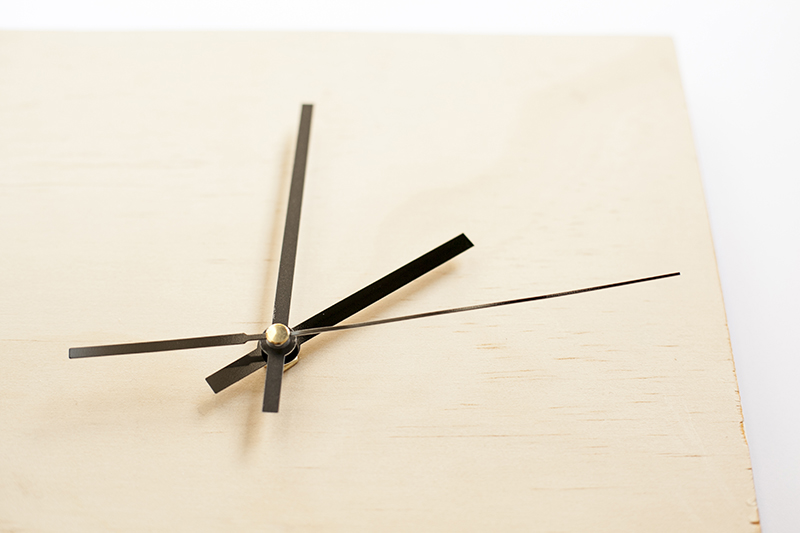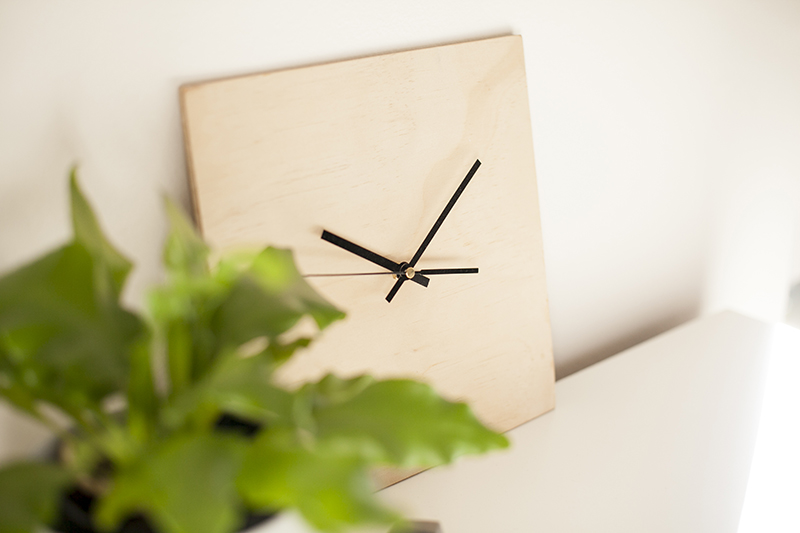 This my friends is a blank canvas of a DIY clock! With this as your starting point you can make this clock into anything you like! Give it some personality. Splash some paint, draw something fun. Maybe give it some numbers, cover it in paper or fabric or just keep it clean and simply like this. I like it as it is for now but I think I'll probably give it a makeover soon. 🙂
Well I hope that helps! If you have any questions please feel free to leave a comment below or on the Crafted facebook page. Happy to help!
Not making a clock right now? Pin the pic below so can come back to the post when you do. 🙂