DIY Poster Hanger
---
A poster hanger is such a great alternative to a standard picture frame. In this post I'll show you how super easy it is to make your own from scratch.
You'll need:
Wood
Hand saw
Strong, thin, magnets**
Sand paper
Eye hooks
Scissors
String
** Since creating this post I found the magnets I used weren't strong enough for a thick poster. I would highly recommend these magnets from AussieMagnets.com.au – They are super thin and super strong! I've used these since and they are fabulous! – Not an affiliate for them, I just know they're great. 🙂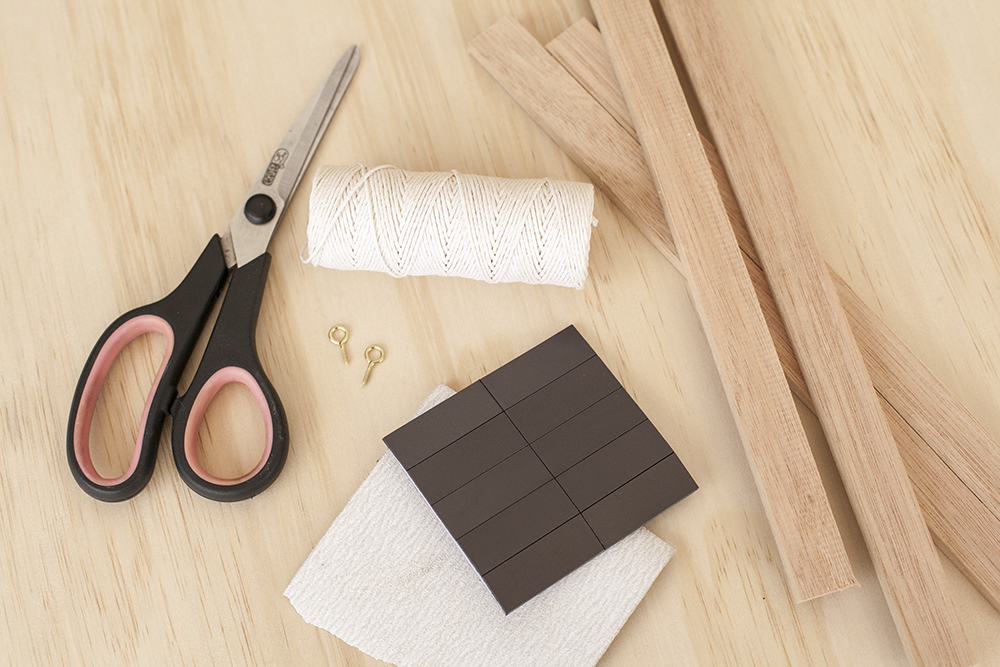 Step 1
Saw your wood into four even lengths. You can make them how ever long you need! If you have an artwork in mind already, measure the length of the top side of the artwork. Sand the cut edges to make them nice and smooth.
Tip: Use a miter box to get a nice straight cut.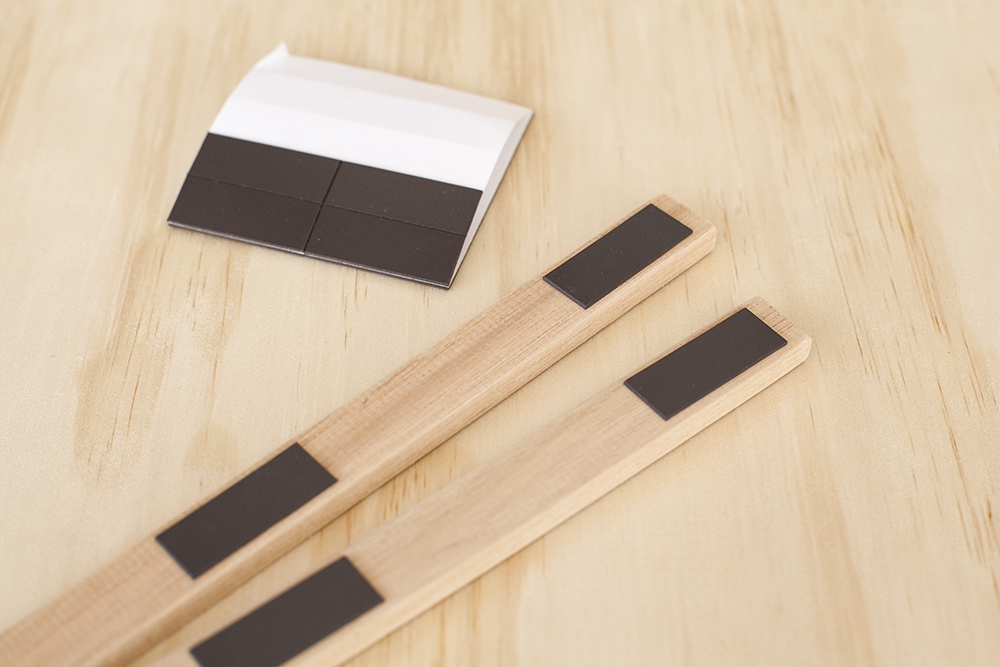 Step 2
Attach magnets to one side of each of the wood pieces. If your magnets are self adhesive then you can just whack them straight on there. If not, most craft glues should do the trick. I always recommend UHU All Purpose.
Totally my favourite glue!
If you're making this for one particular print you could simply use double sided tape to attach the wood to the print.
TIP: Be sure to use strong magnets. If the magnets are not strong enough your poster will fall off the wall. Since creating this project I have made another poster hanger and I used these magnets from AussieMagnets.com.au and they are amazing! Really thin and super strong. Highly recommend these over the strip style shown in these images.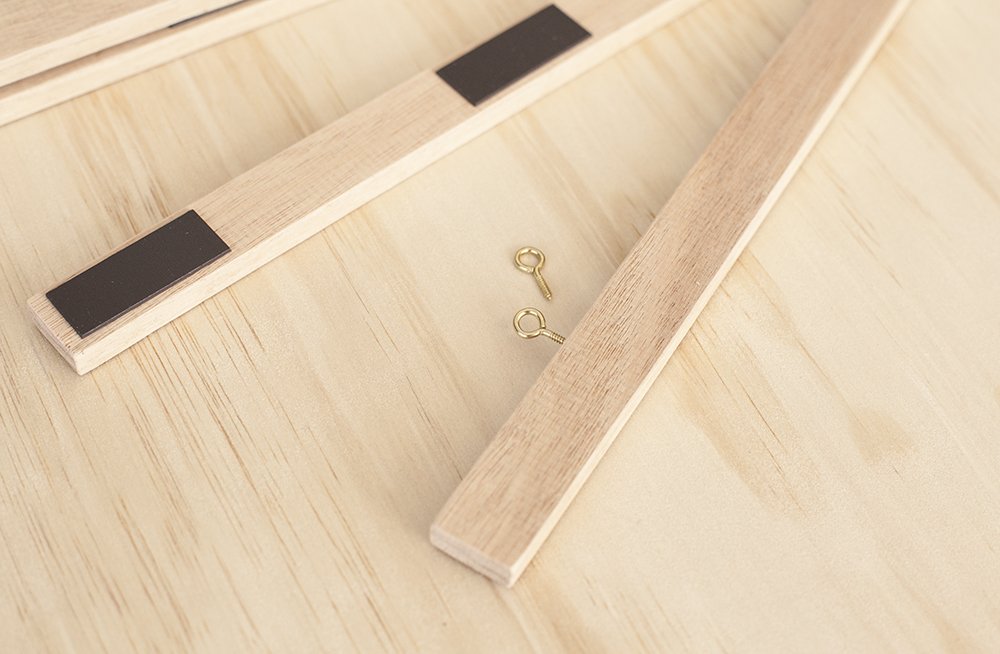 Step 3
Choose the piece you want to be at the top and on the front of the poster and screw the eye hooks into the top.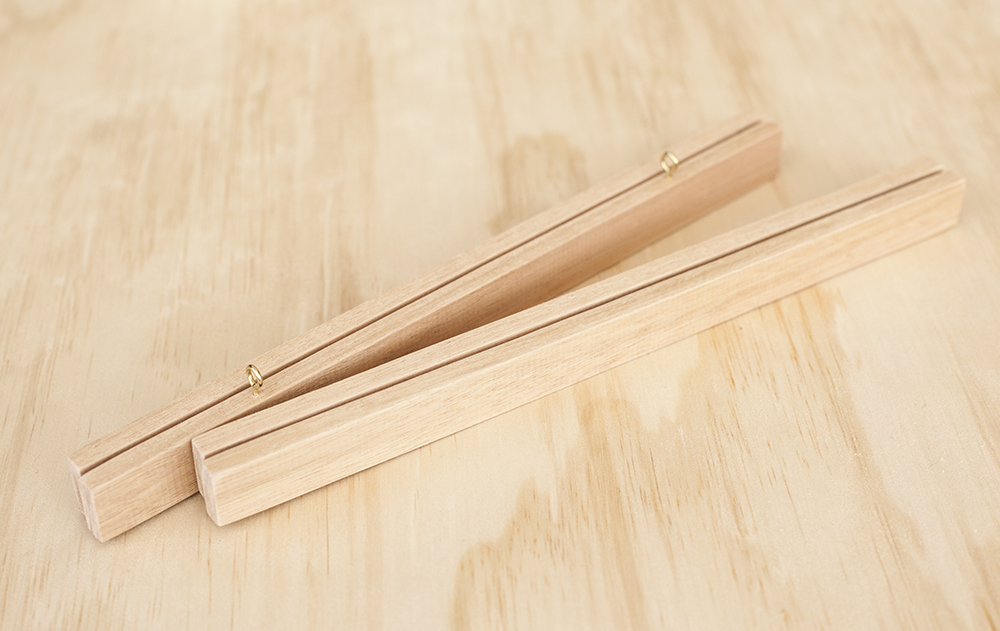 Finito! Told you it was easy!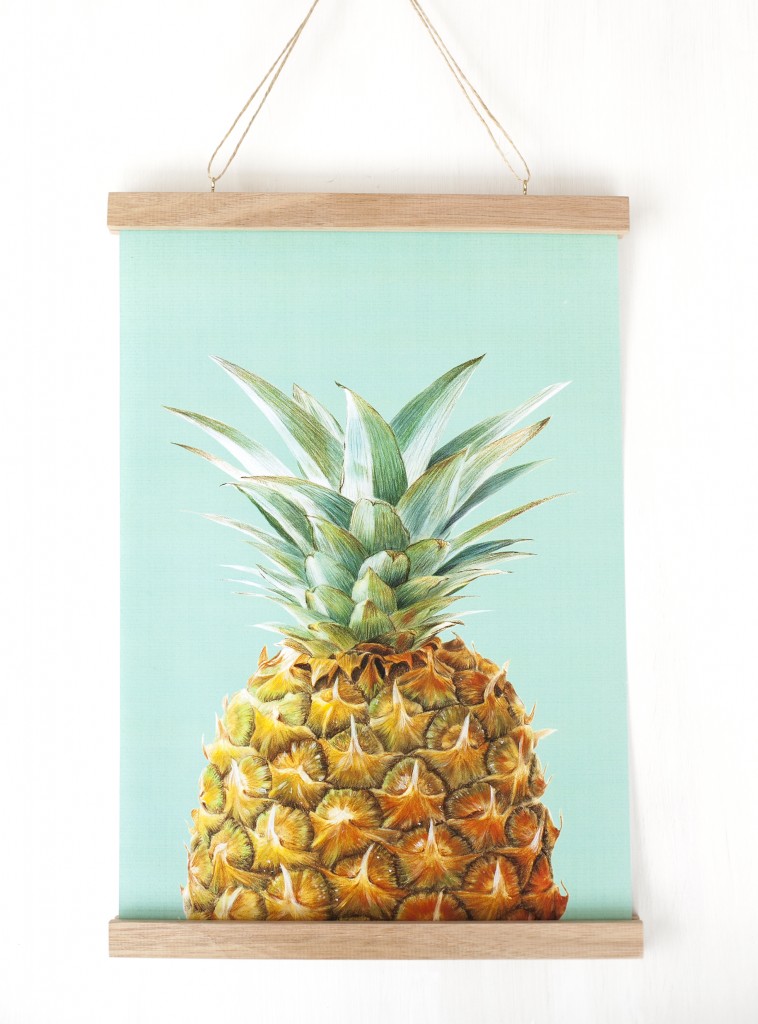 Now all you have to do is pic a fun print to hang! I chose this pineapple print from Lila + Lola on Etsy.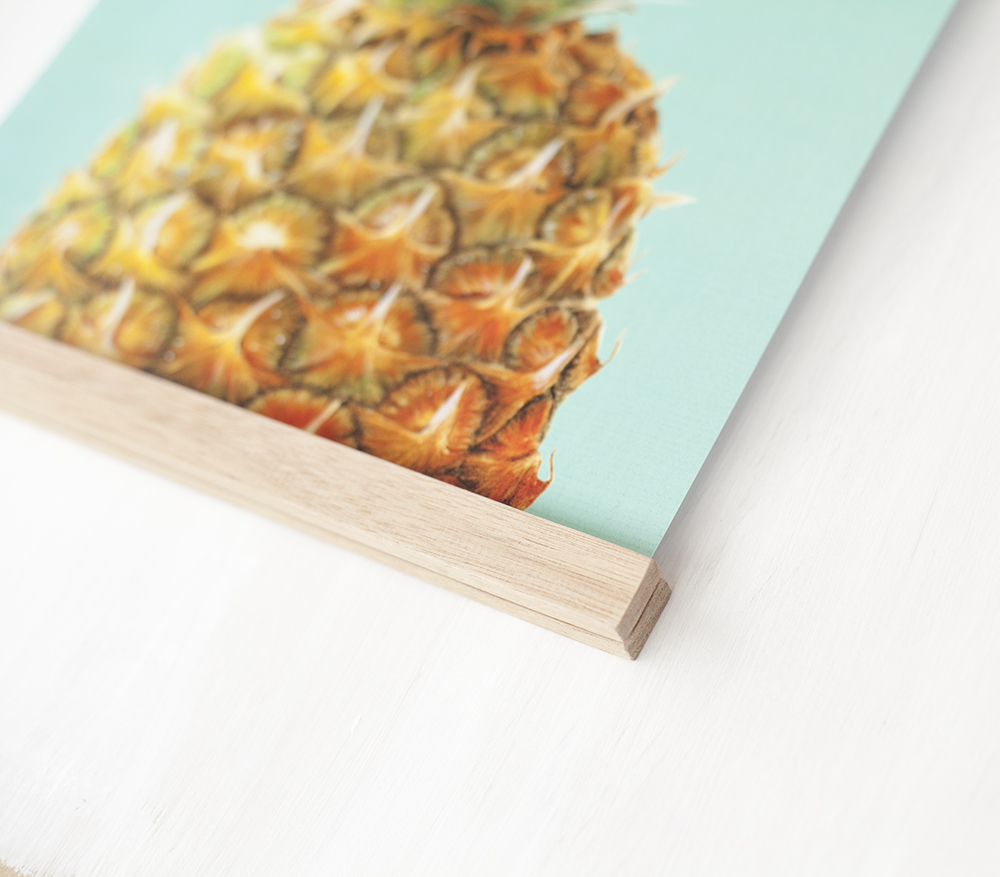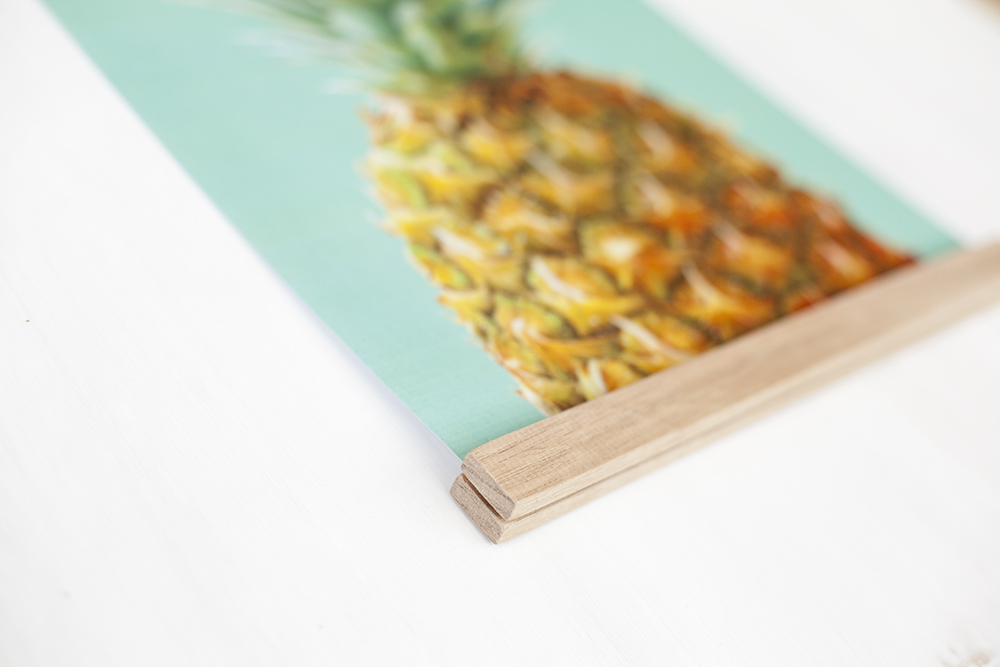 Here's a little pic for you to add to your pinterest board…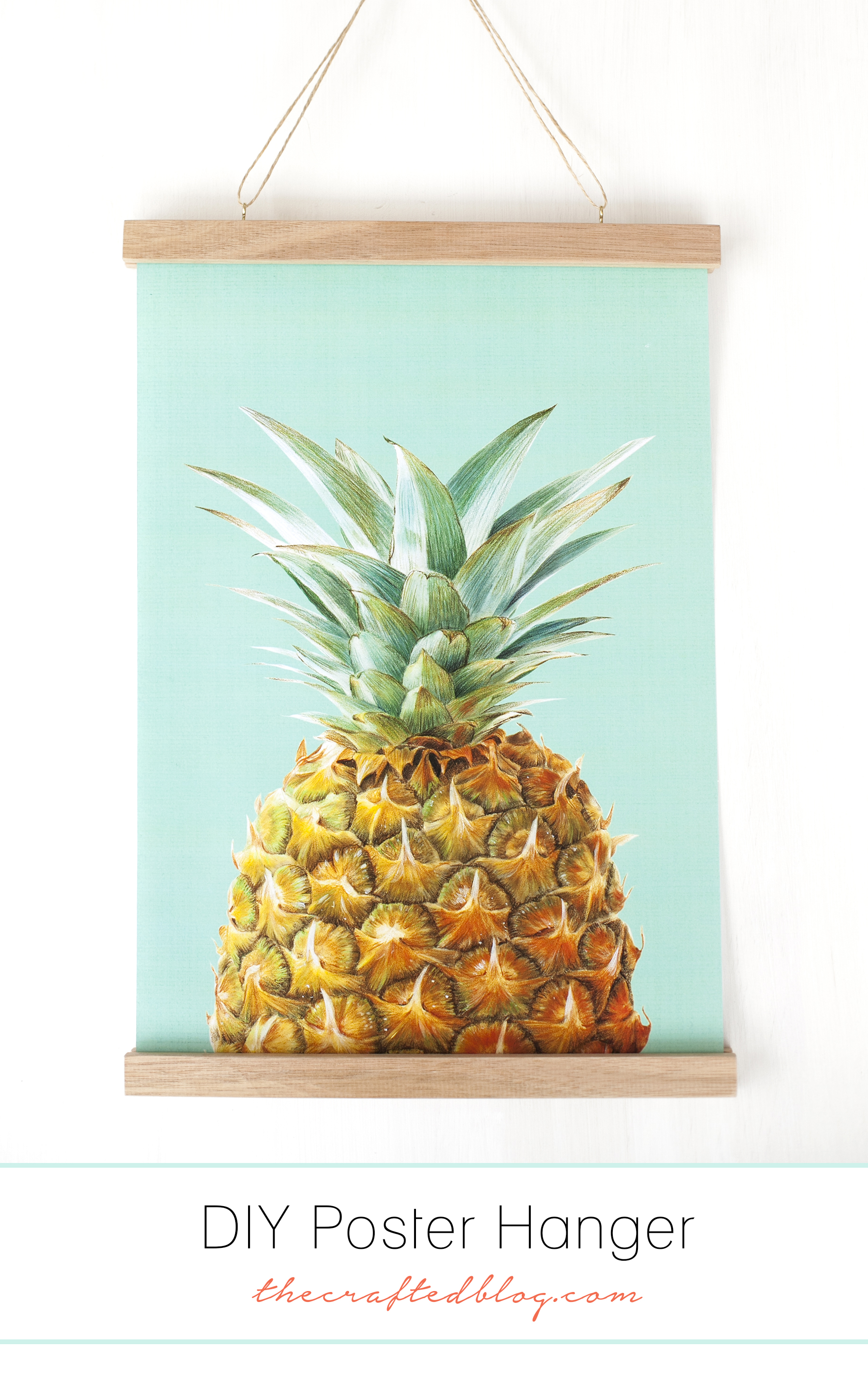 There's so many great prints you can purchase and a digital download and print yourself. So simple and fast!
That's how I got this one from Lila + Lola. Love it!
Well I hope this project was helpful for you!