Easter Cupcake Toppers – Free Template
---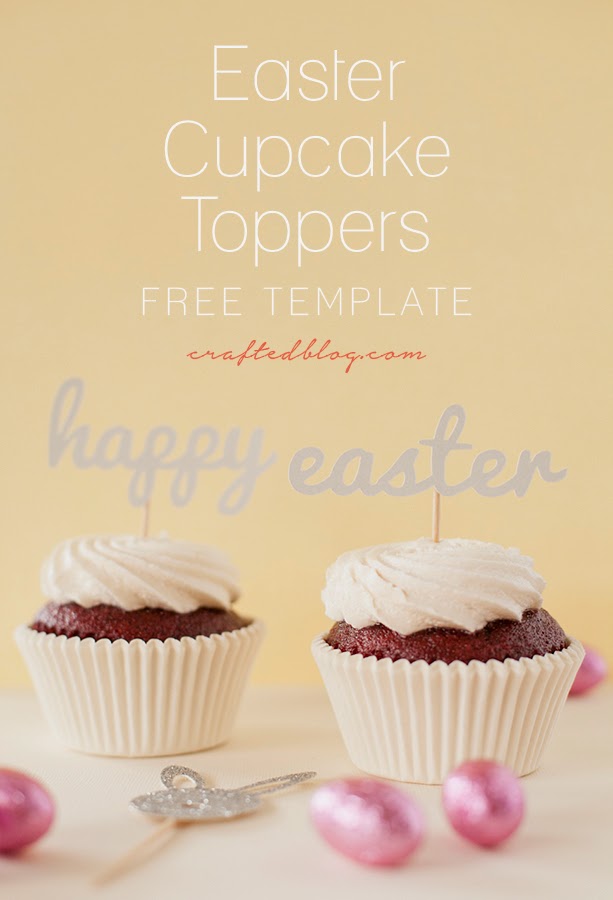 Easter is just around the corner! Like super soon!
These little cupcake toppers turn a simple little cupcake into a thoughtful easter gift. Great alternative to the usual chocolate eggs. Although lets face it, we all love Easter eggs… 😉
They are really easy to make. All you have to do is cut out the pieces and stick them onto tooth picks! Simple as that!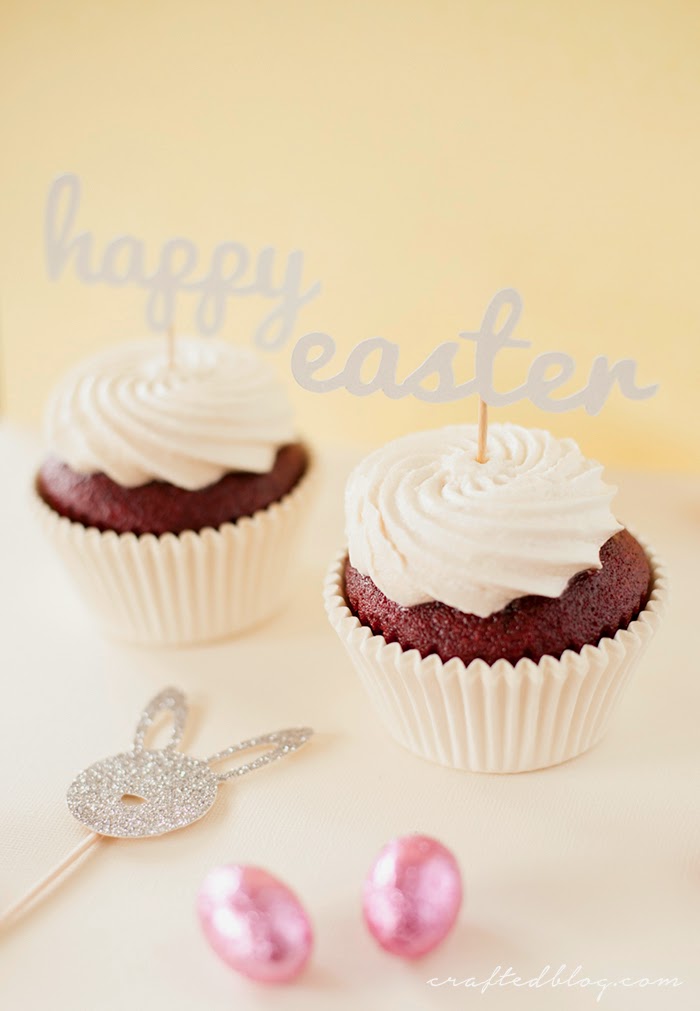 I cut the happy easter words from a plain cardboard but the ones I love the most are the bunnies! I cut them from a glittery cardboard. Love that stuff!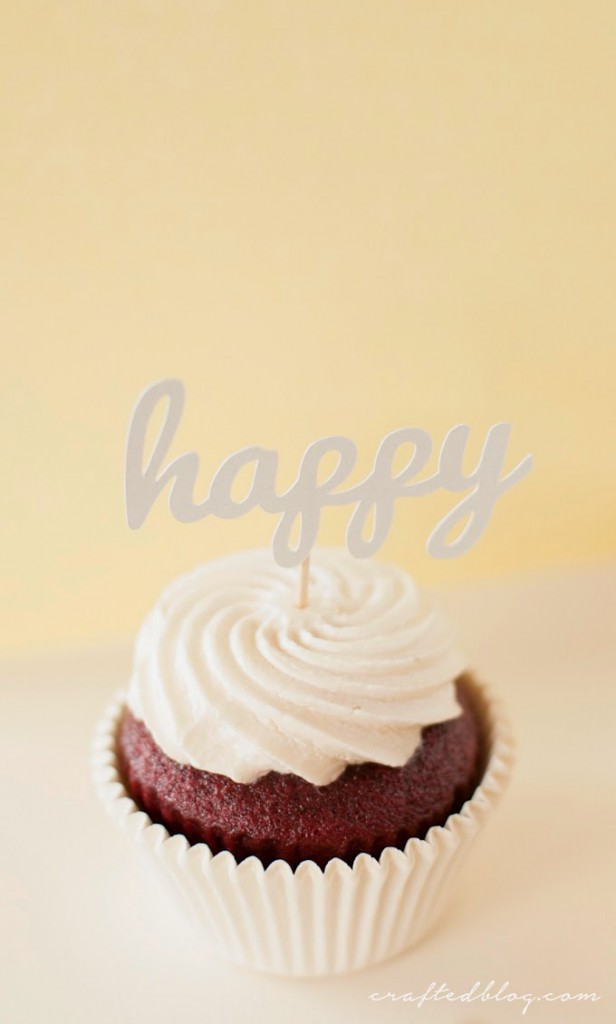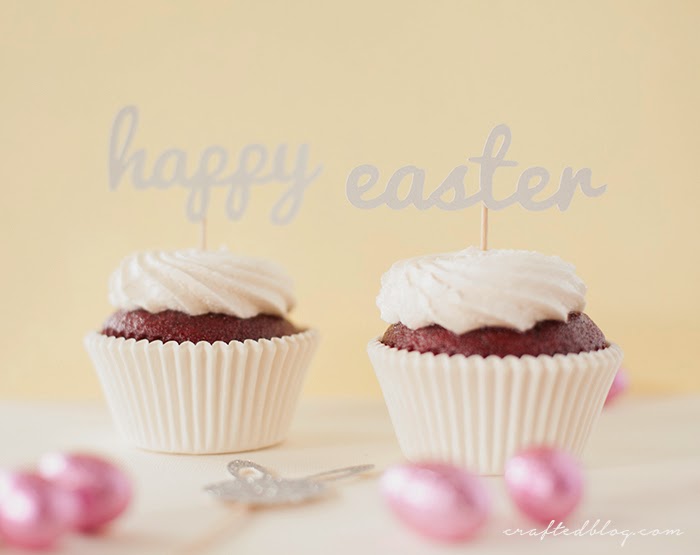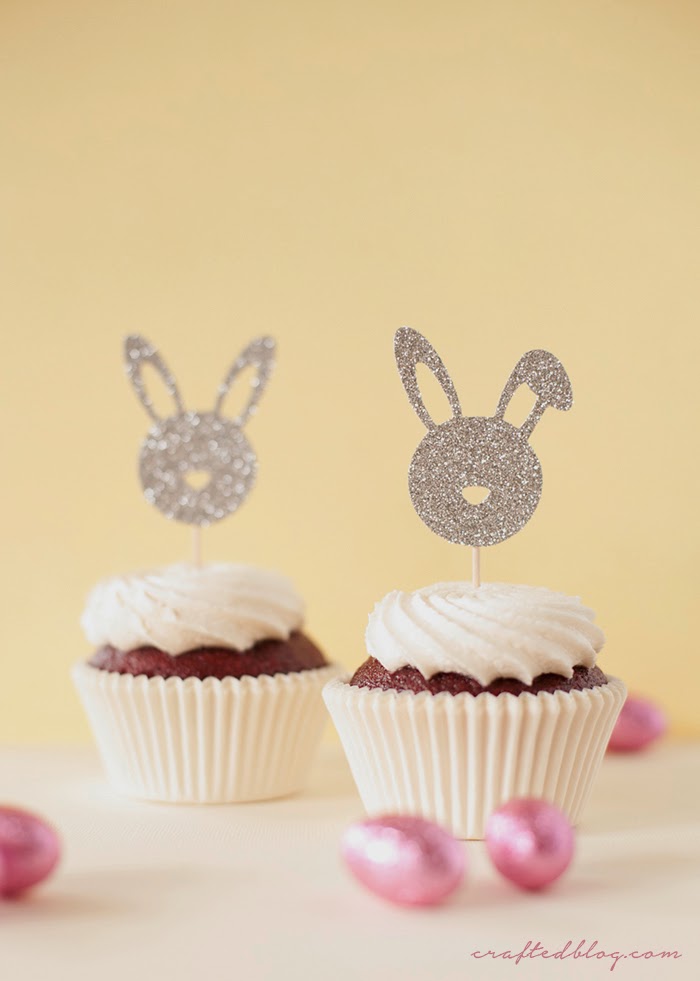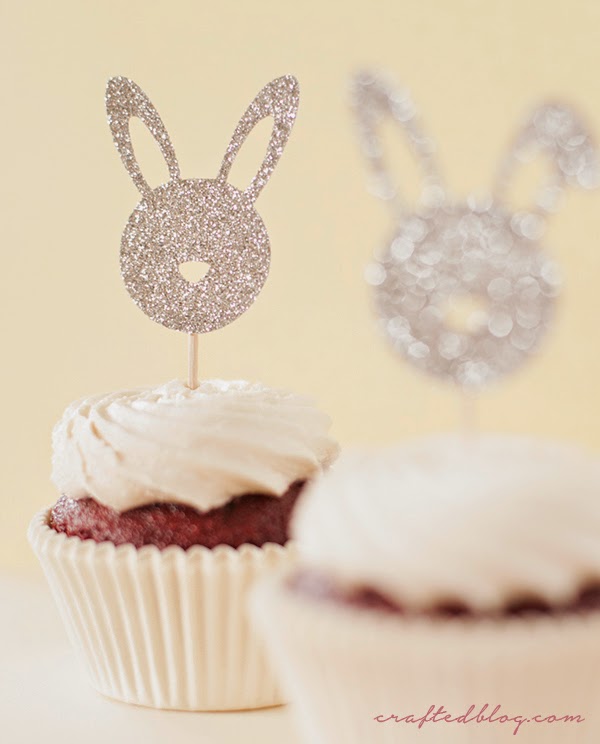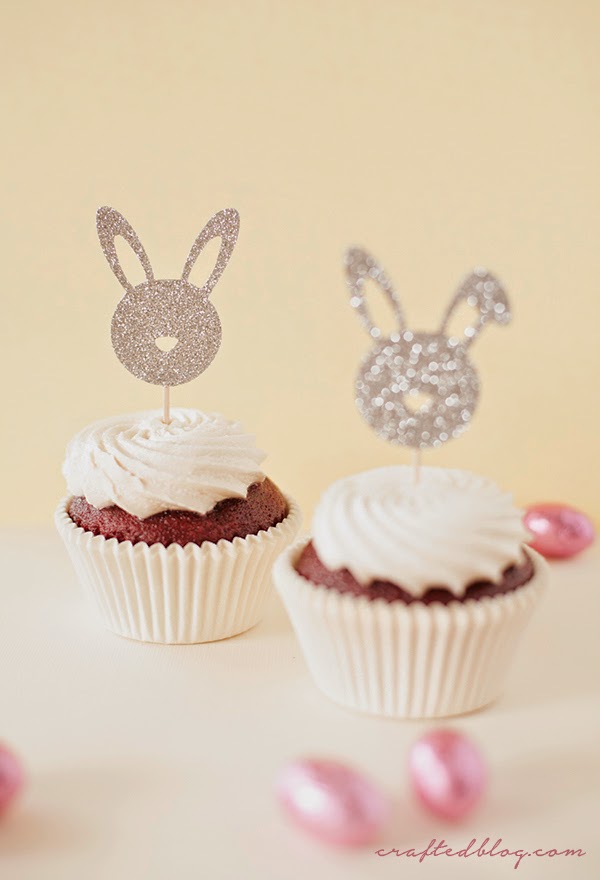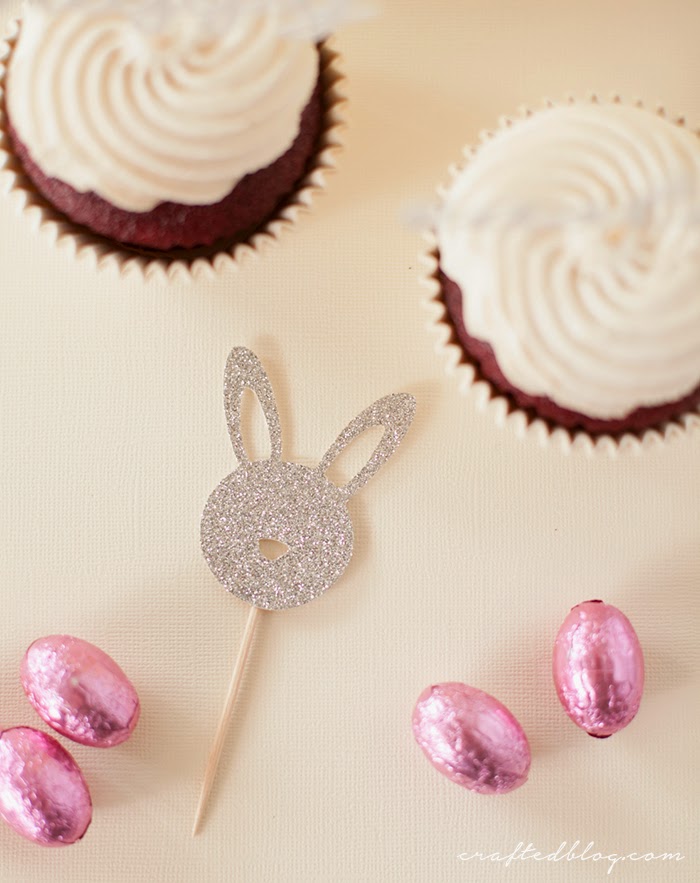 What do you think?
Here's the links for the templates again incase you missed them…
Printable Template
Cutting Machine Template
I want to make a bunch more of these kind of templates. If you have any suggestions please leave a comment below! I'd love to hear your thoughts. 🙂
H A P P Y   E A S T E R !