Maker Interview – Philippa of Ouch Flower
---
Philippa is an incredible maker/artist. With her brand Ouch Flower she combines a passion for both ceramics and weaving to create the most amazing wearable pieces as well as beautiful vessels. I am so super excited to have her on the blog today. Enjoy!
Tell us a little about yourself. Who is Philippa?
I'm currently on family leave from teaching and home with our daughter. My son is at school and I'm enjoying this slow life for a bit. I practise my art daily in and around my family's needs. I run and do barre and this keeps me moving and mentally healthy.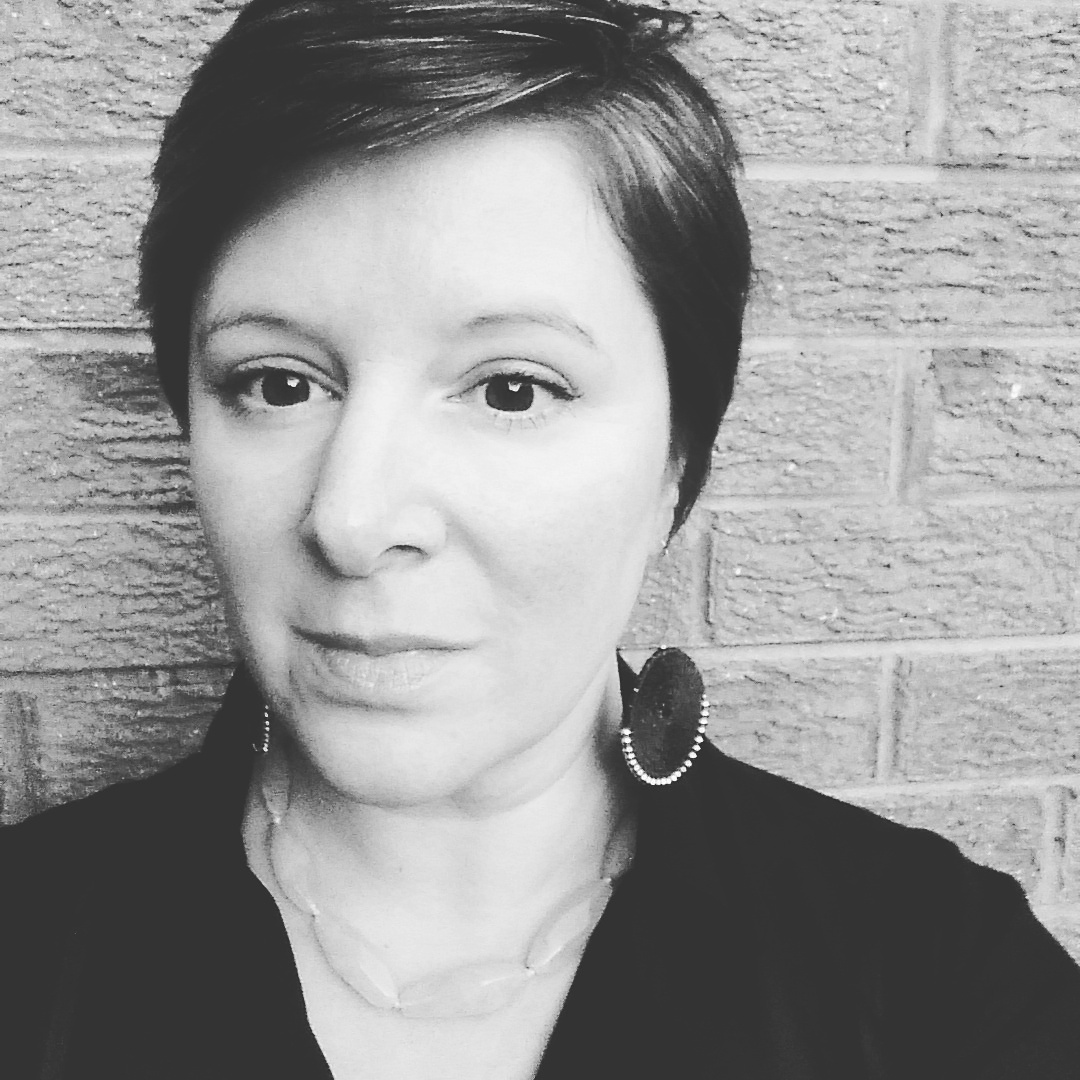 You say you're a potter seduced by fibre. Tell us a little about this seduction. 
Yes, its the best way to describe where I am at, at the moment, which is torn between two passions.
I'm trying to connect the two disciplines in my making. It began with macrame back in 2011, then tassels, now its weaving.
I like the small repetitive stitches that underline this craft.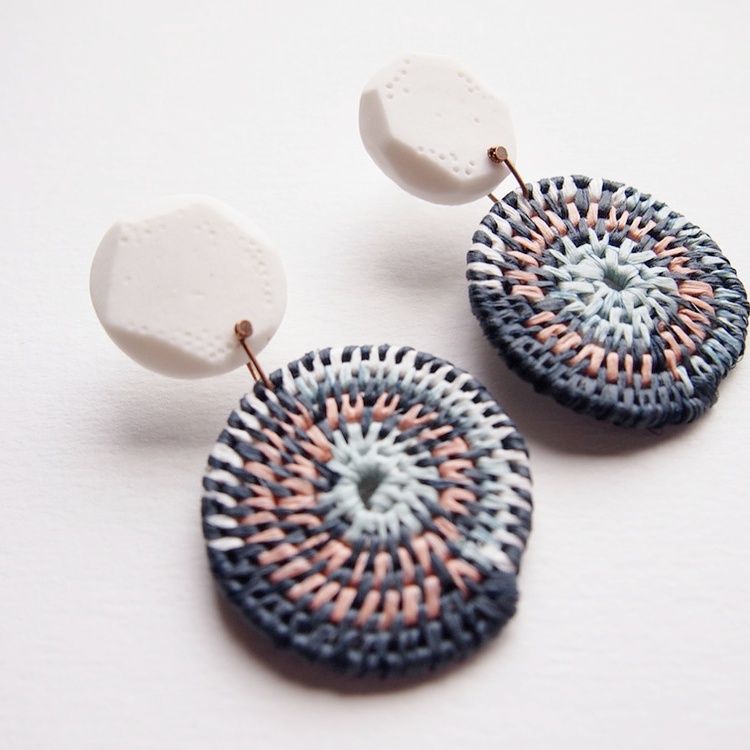 When did you start working with clay and what made you interested in adding finer to your work?
I studied and completed my honours in clay back in the nineties, I've had a long hiatus…but I'm now working to make up lost time. I've found I can't do one craft without the other, I'll weave for a bit  then miss clay….the I'll work in my pottery studio and miss weaving.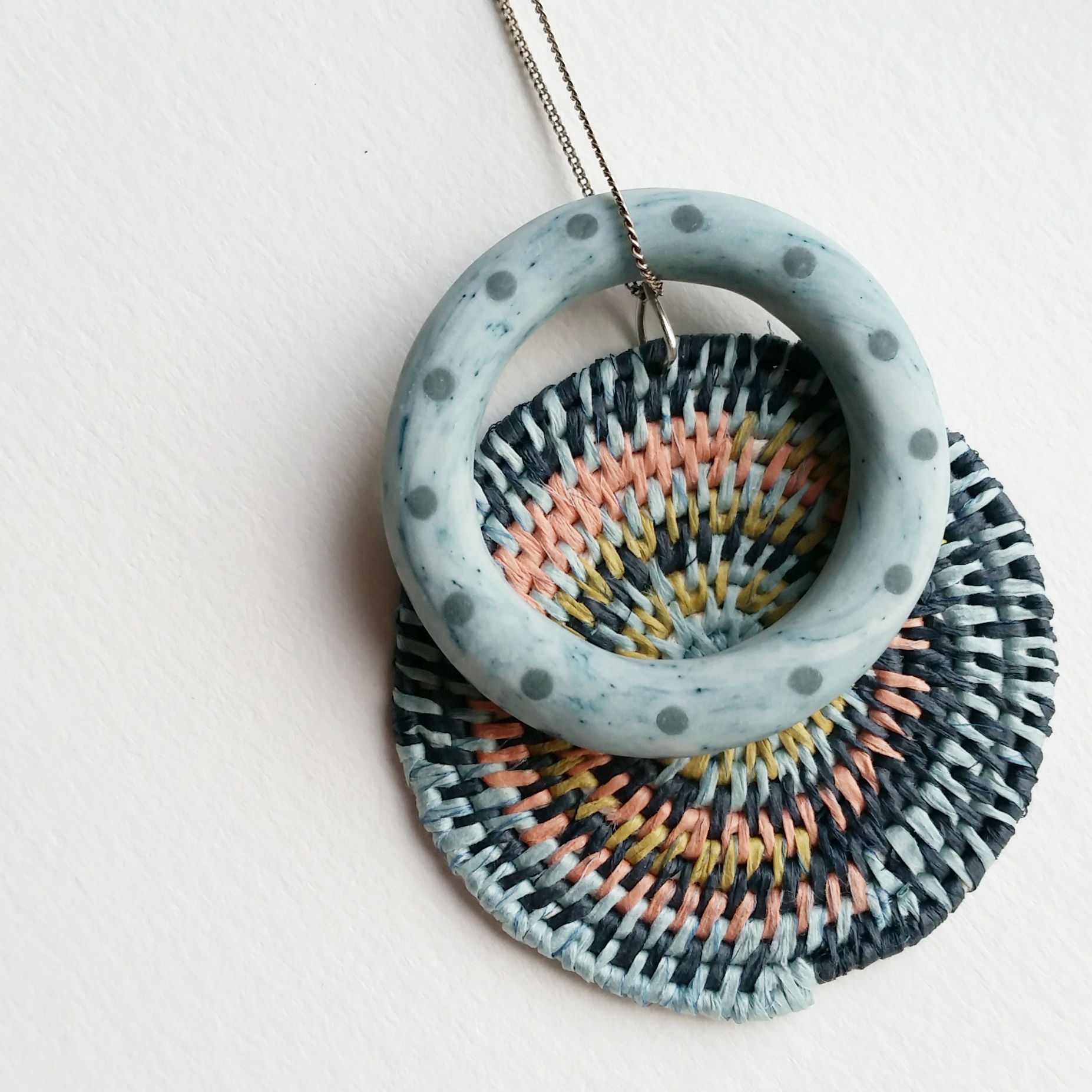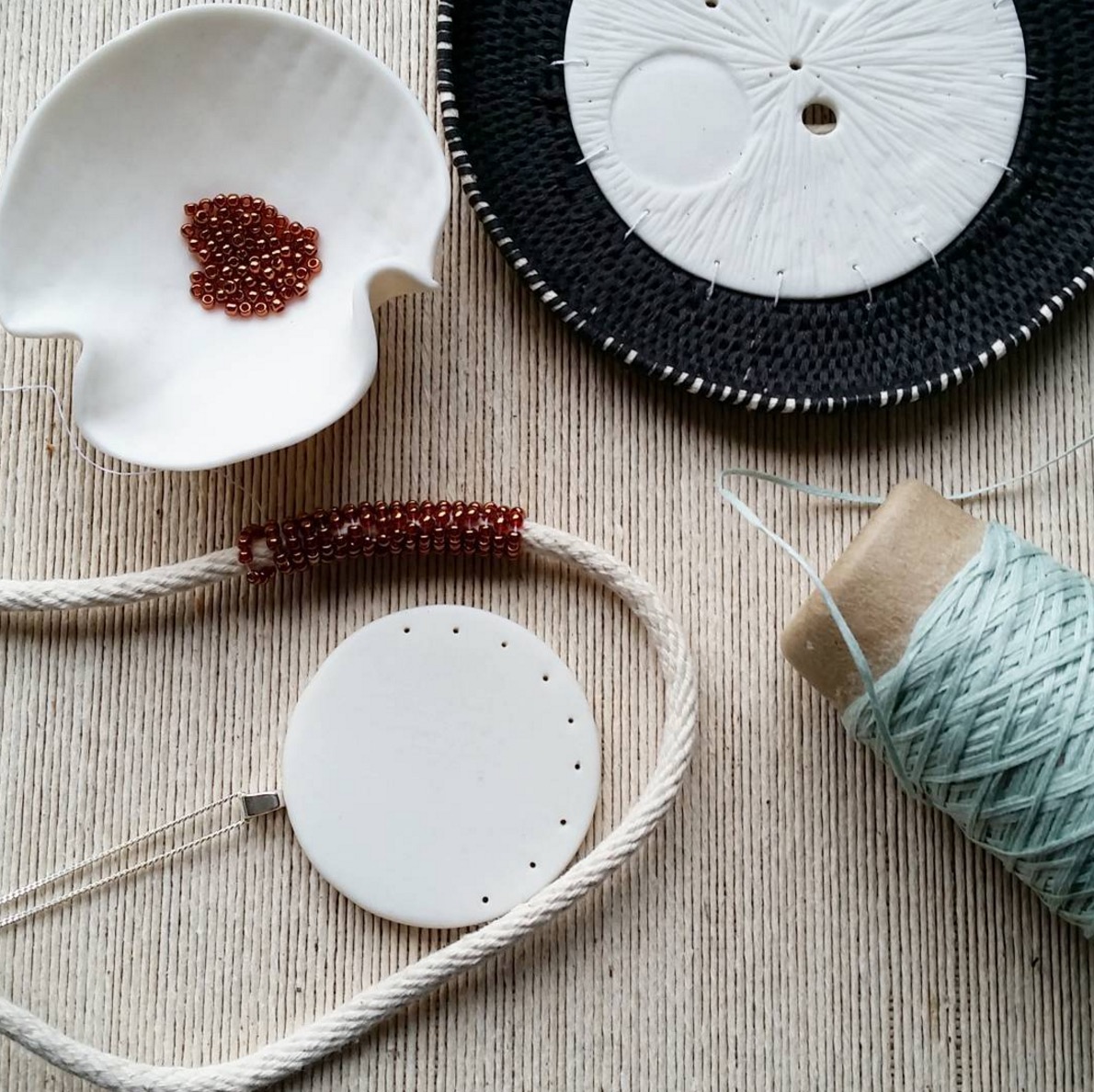 What's your workspace like?
My husband fitted out our old carport into a pottery studio for me. I weave my work mostly around the kids in the lounge room, not very fancy but it works.
Tell us a little about your process.
I work daily. I keep the tasks that involve a lot of attention when my daughter sleeps but mostly the constancy keeps the ideas flowing and keeps my skills improving.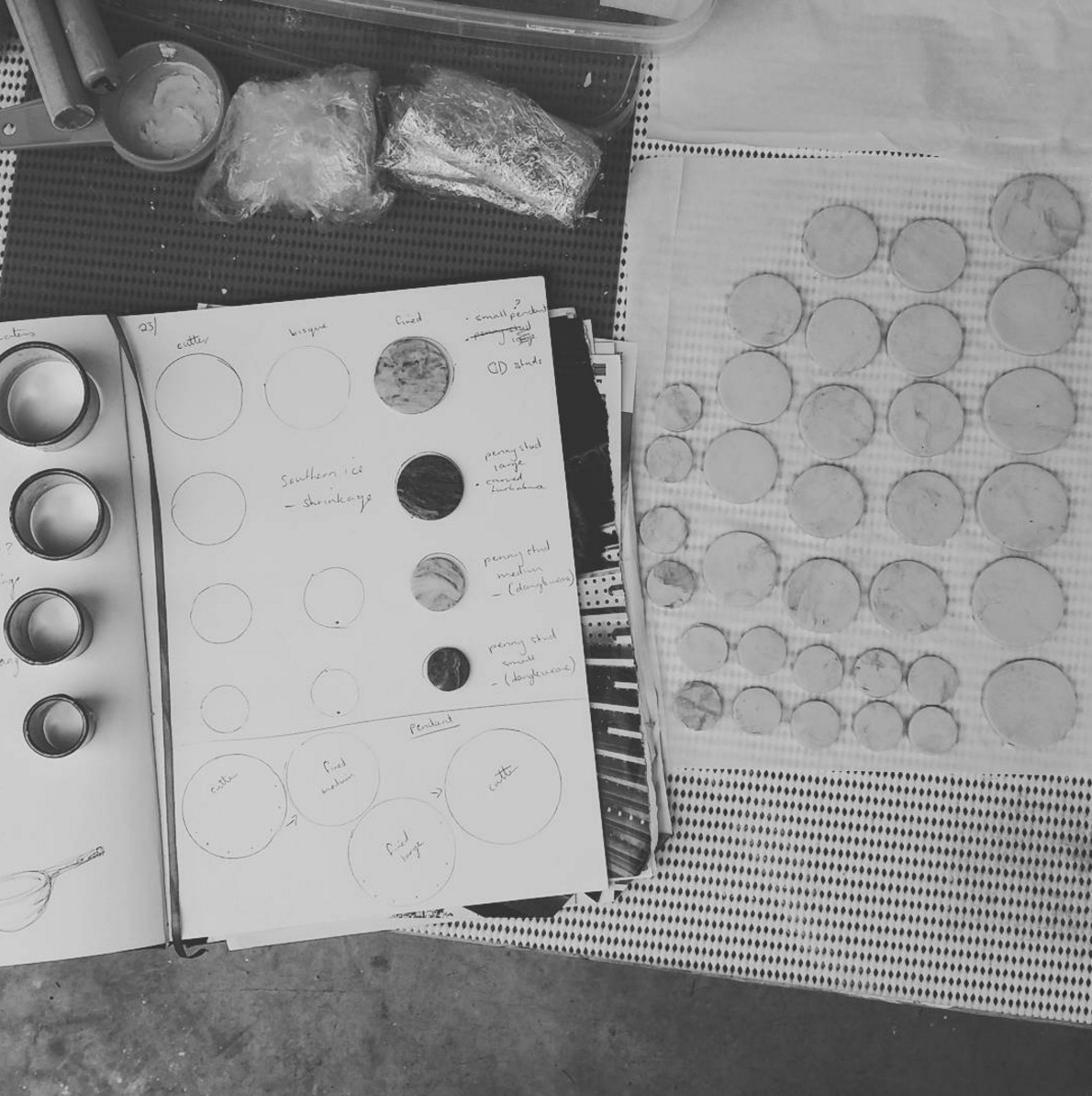 How does a piece go from an idea in your head to a finished piece?
I do sketchbook work but mostly I visualise my work a lot in my mind and muse on different ways to create, mostly when I'm running or doing the mundane housework. I'm on this 24/7. I try a lot of things out, make mistakes, undo and start again.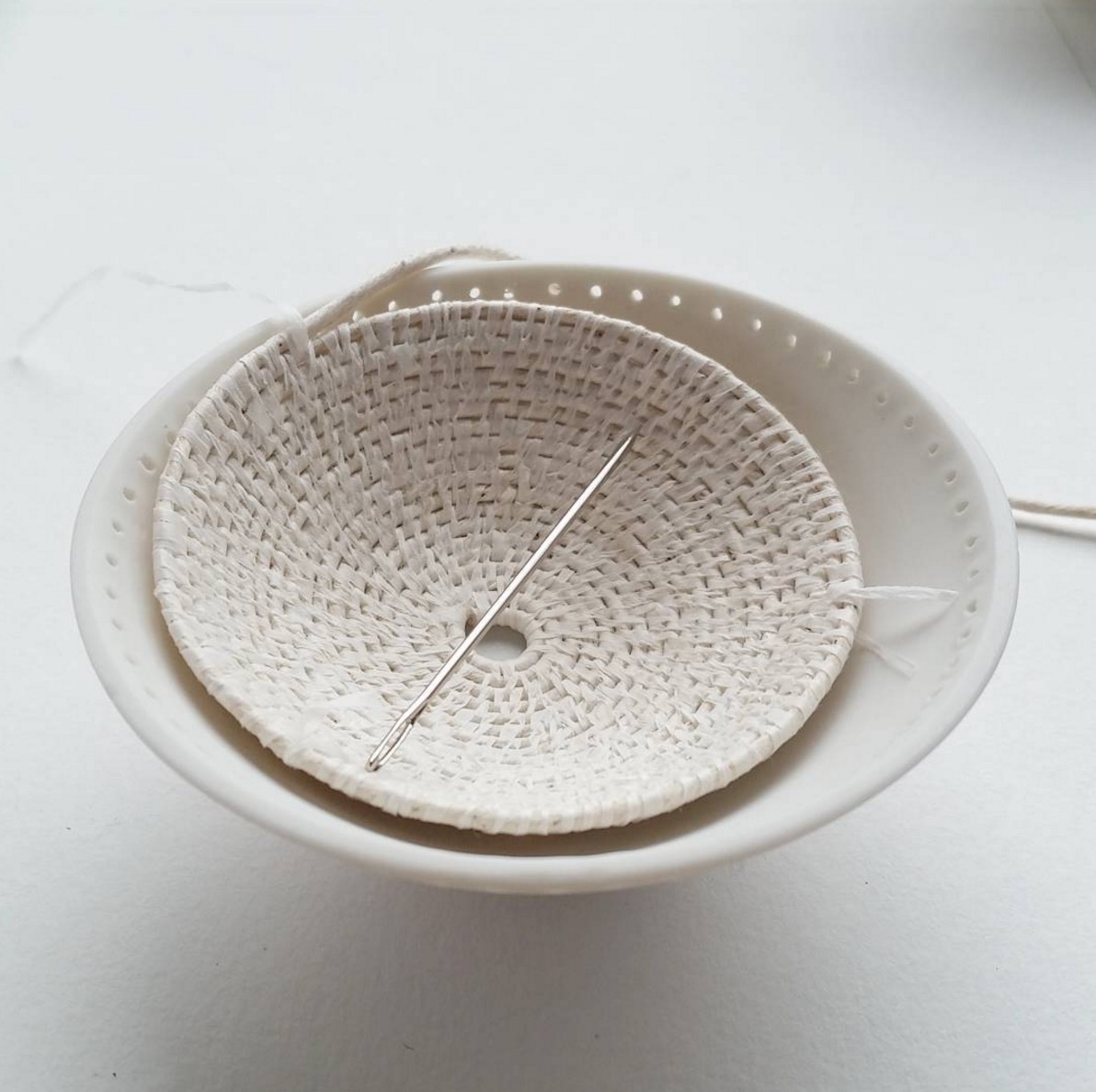 What's coming up for you, any new projects in the works? 
I've waiting for my new kiln to arrive, then i can really flex my clay arm! …and I hope to do some markets coming up to Christmas but mostly I'm dreaming about having an exhibition one day!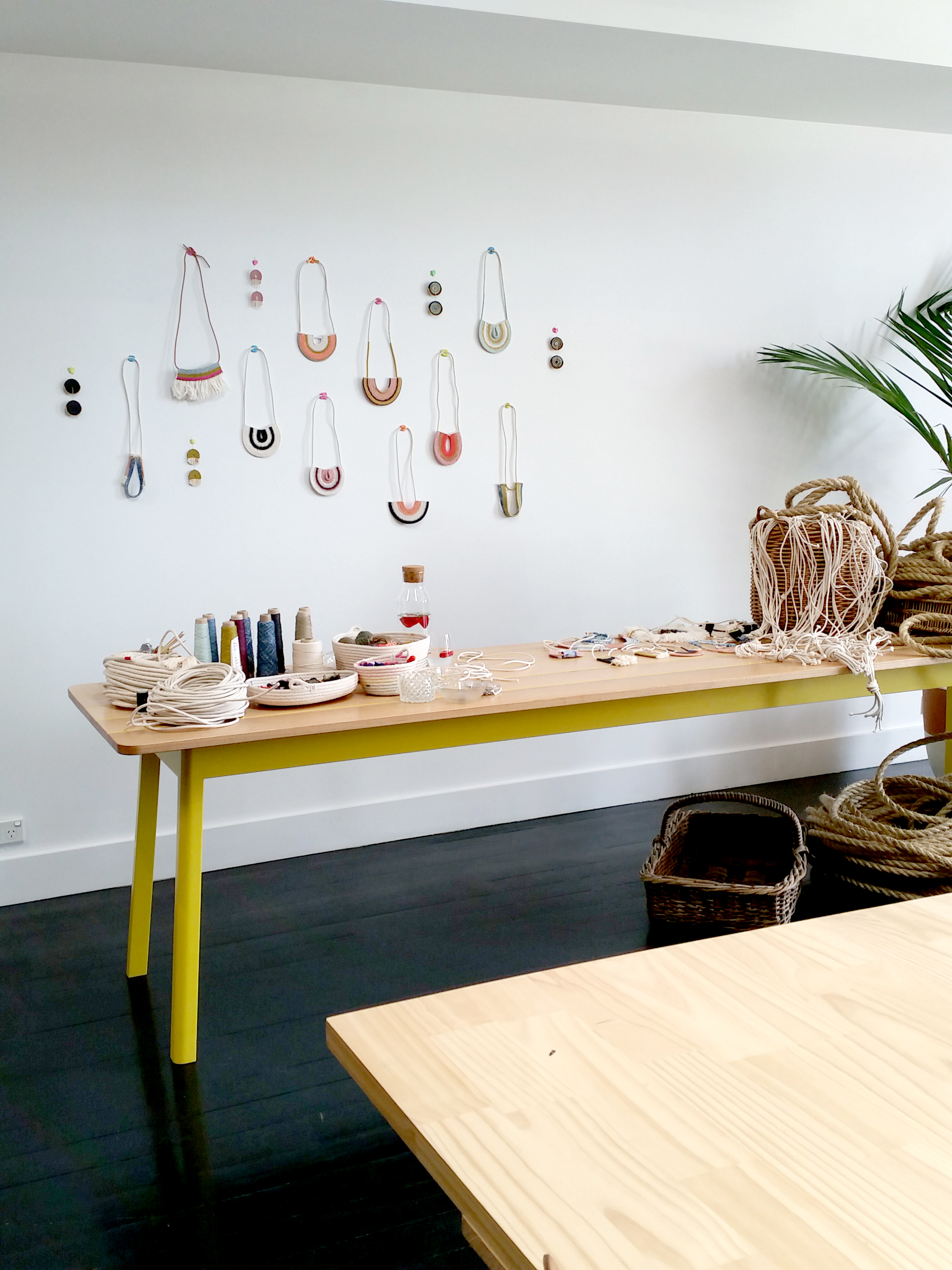 Want to learn from the master? Philippa does workshops! 
Want to see more from Philippa? Here's where to find her and her amazing work…
Online Store // Website // Instagram