Maker Interview – Me-I-Me
---
I first came across Me-I-Me on instagram and I was blown away! Heloise makes the most beautiful jewellery pieces. If you're an insta addict like myself I HIGHLY recommend following @meimedesign. Heloise has created a really beautiful feed not only showing her pieces finished and looking beautiful but she also shares process pics. There's nothing I love more than getting a good peek into the creative process of makers.I'm so happy to share this interview with you today. Sit back and enjoy!
Tell us a little about yourself and your brand. Who is Heloise?
I am 37 years old, born and raised in Quebec, Canada. I moved to Fremantle, WA in 2002 and relocated to Bunbury, with my little family, a couple years ago.
I am married and we have two young children a 3 yr old boy and a 9 month old girl. My children are my full-time or daytime job and work on Me-I-Me as soon as I get a chance. I do wish I could spend a lot more time exploring new designs and techniques but I am being patient, my kids will grow up quick!
At present Me-I-Me is a solo adventure but I am hoping to be able to expand the team in years to come. Today, I am behind every step of every piece, including photography and marketing; delegating would be fantastic. Marketing is my weakest point and it is the first aspect that I want to hand over to someone better than me. Some helping hands with finishing the jewels would also be great. This way I could spend a lot more time experimenting and developing new designs.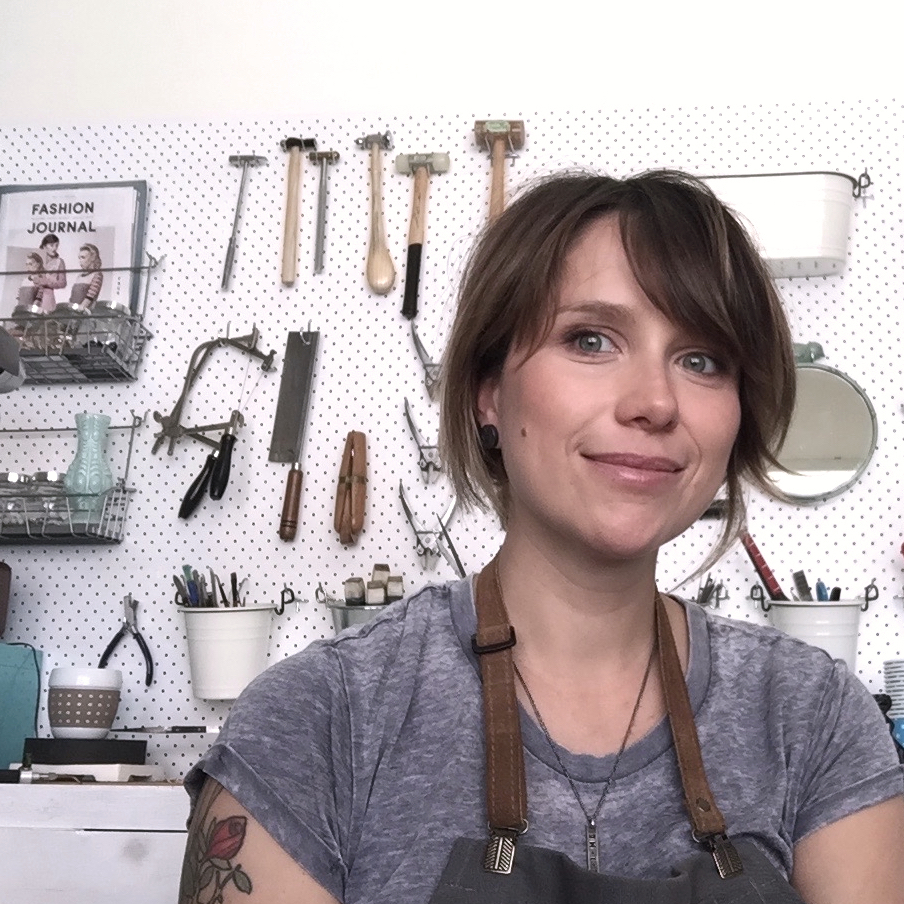 Hi Heloise! 🙂
Is there a story behind your brand name?
The idea behind Me-I-Me sourced from the idea of Me, Myself and I. It is about self-indulgence and personal style about making yourself or someone you love feel unique and special.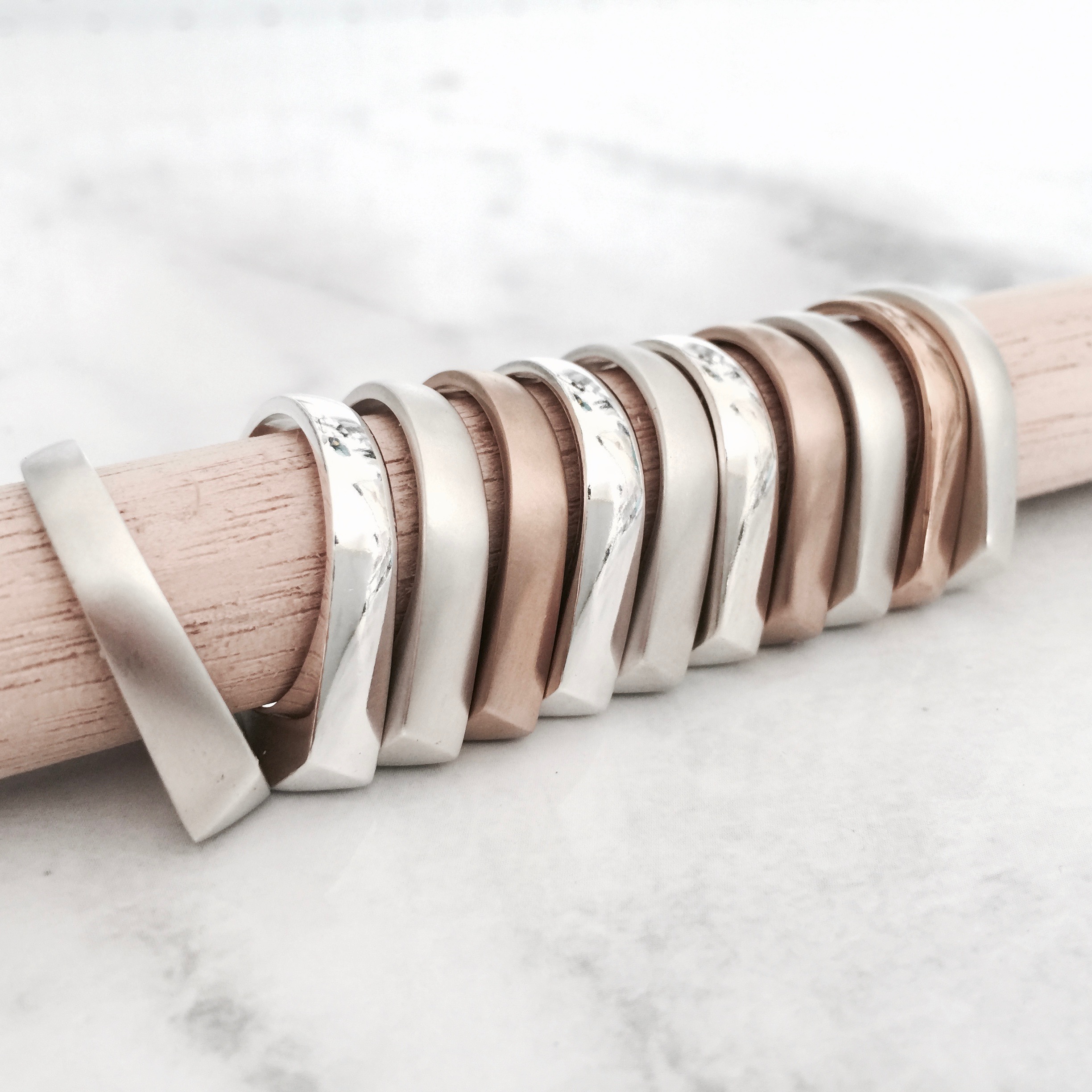 Beautiful Arrow rings
How did you get started in jewellery design?
My first encounter with jewellery design and making was an elective class taken at Curtin Uni during my architecture bachelor and masters degree. I then pursued night classes at TAFE over the following years, whilst working full-time in the architecture industry. When pregnant with my first, I decided to make jewellery my primary focus and slowly started to build Me-I-Me.
How good is Heloise's workspace!
What's your workspace like?
My workspace is a great little home studio, I put a lot of thought and love in setting it up, to make sure it was an inspiring and practical workspace. I believe the space we work and live in can influence positively or negatively in a lot of ways, it is very important to me.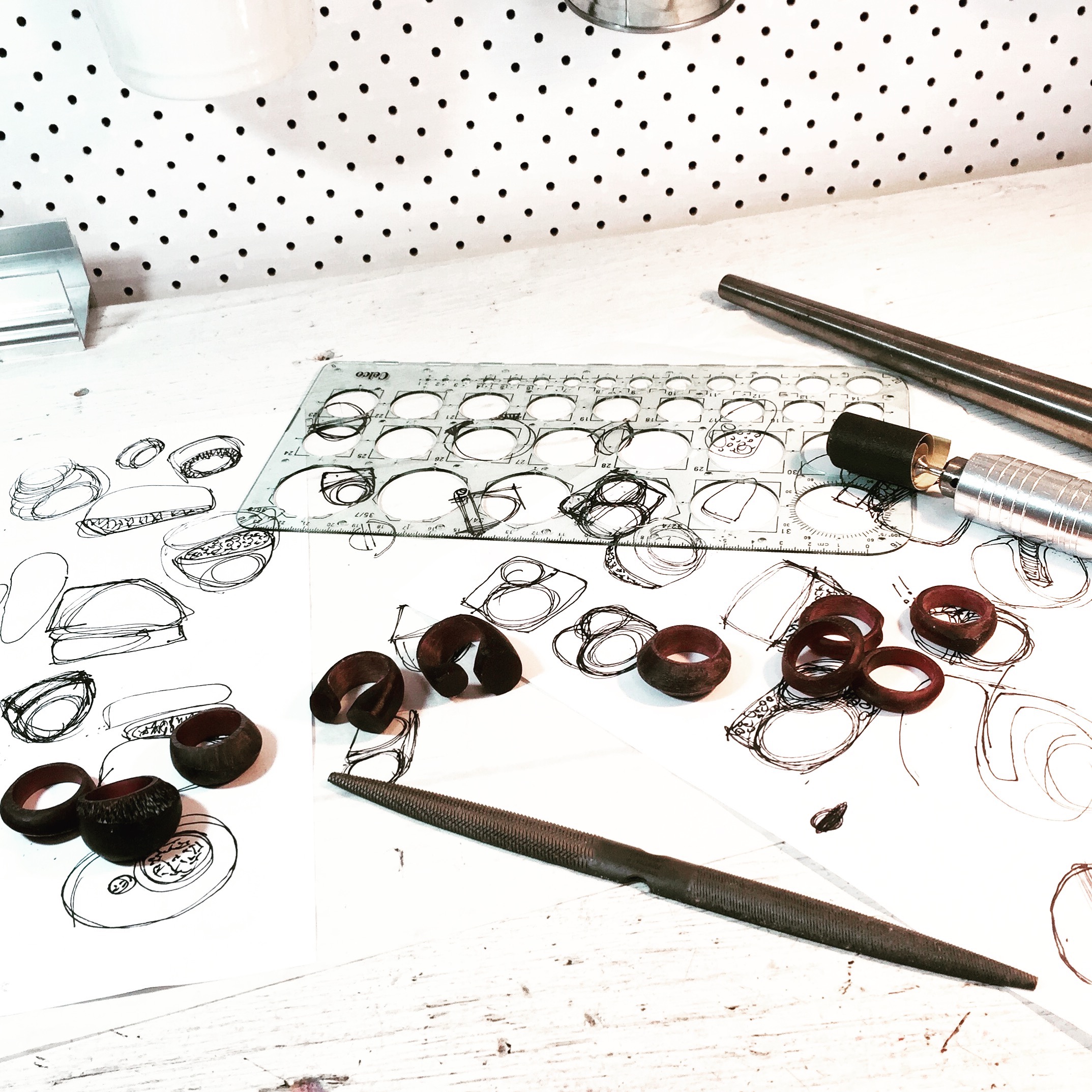 Can you tell us what exactly goes into creating a piece?
How does a ring go from a concept in your head to a finished piece?
I usually start with a conceptual idea or ideas to explore, it becomes the base of the collection. For my first collection for example, I focused on a geometrical shape; I studied the triangle and used it in any way I could think of until I wasn't inspired anymore. I draw a little at first to get ideas but I usually get results carving wax; which is how I design most of my rings and other pieces. It is just like sculpting at a small scale. I love playing with volumetric shapes so carving wax is liberating and inspiring. I try to stay away from the computer as much as I can, I did a lot of 3d modelling whilst practising architecture but I find that it is not as intuitive and free as just working with your hands.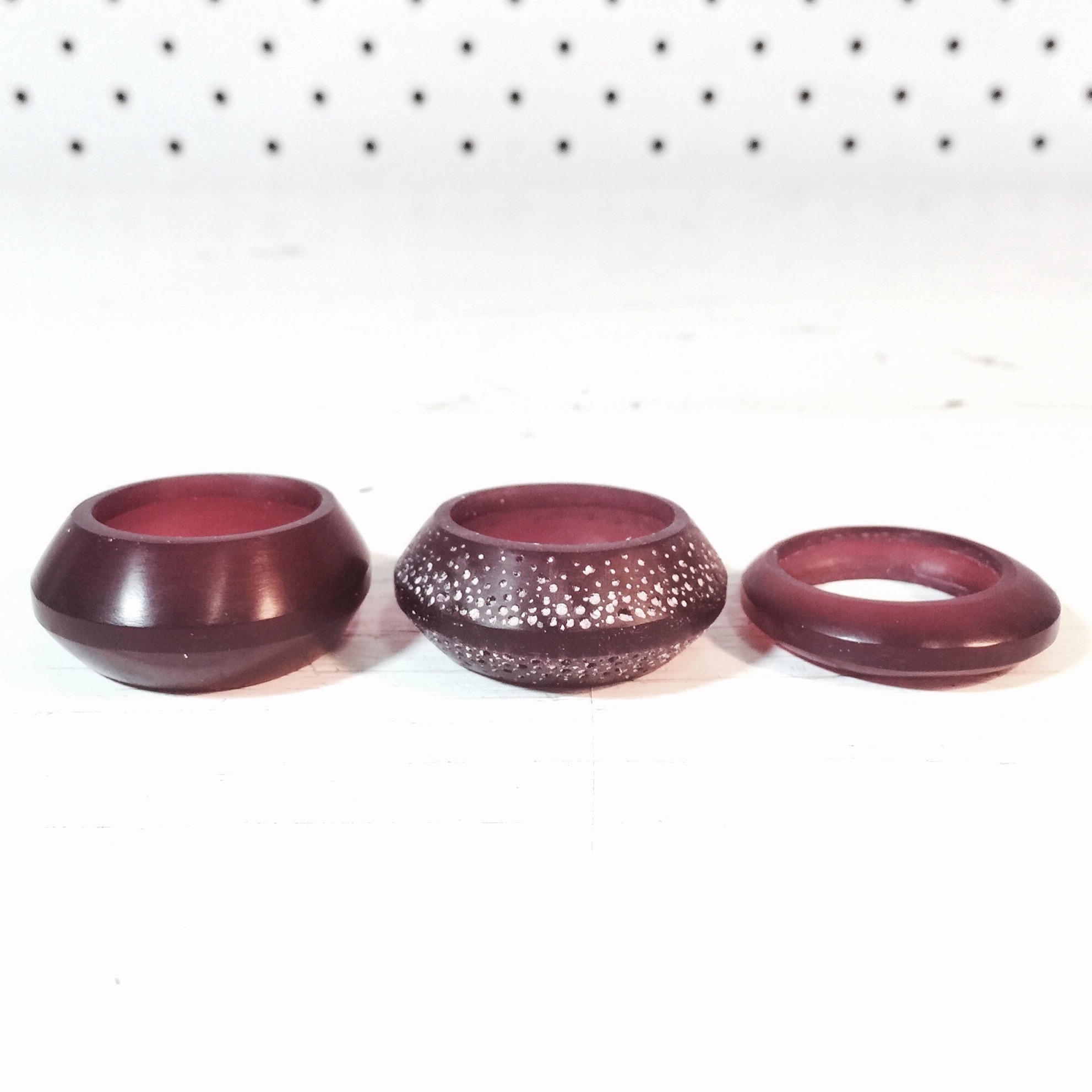 Me-I-Me wax models ready for casting
Once I am happy with a wax model I send it to Sydney for casting, we use the lost wax casting technique; where the hot metal will replace the melted wax. We then finish the metal piece ready to make a mould so we can make more rings. I finish every piece by hand in my studio.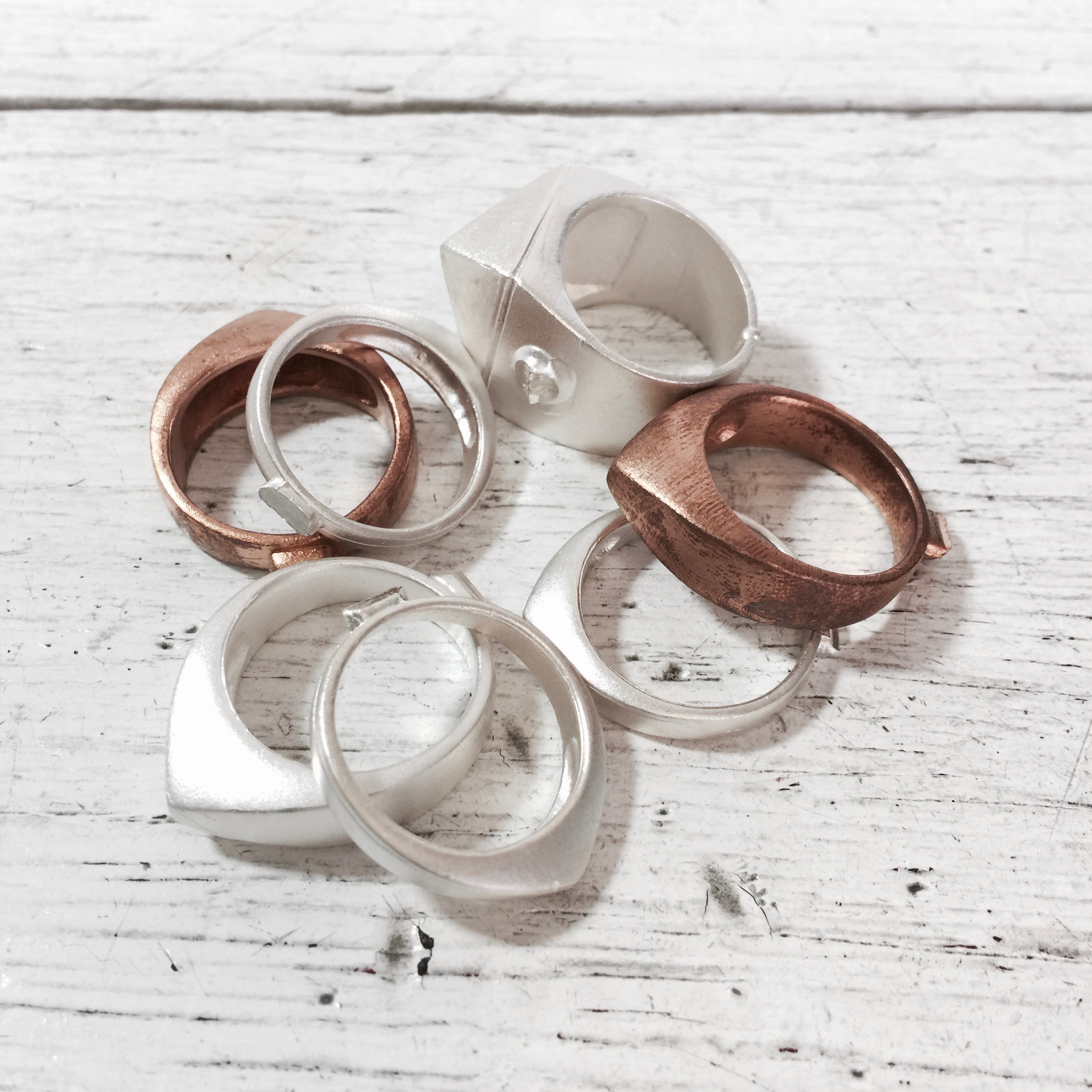 Raw rings after casting
For this upcoming collection, I was interested by anything to do with circles and patterns. So I studied a lot of patterns coming from reptiles, feathers and even architectural facades and other details. Architecture is still my primary inspiration. But I also get inspired by interior design and fashion for setting the mood to a collection. I am loving all the glam interiors with a 70s vibe and lots of bold geometric patterns and pieces of furniture. I will release my new pieces in October- November. Can't wait!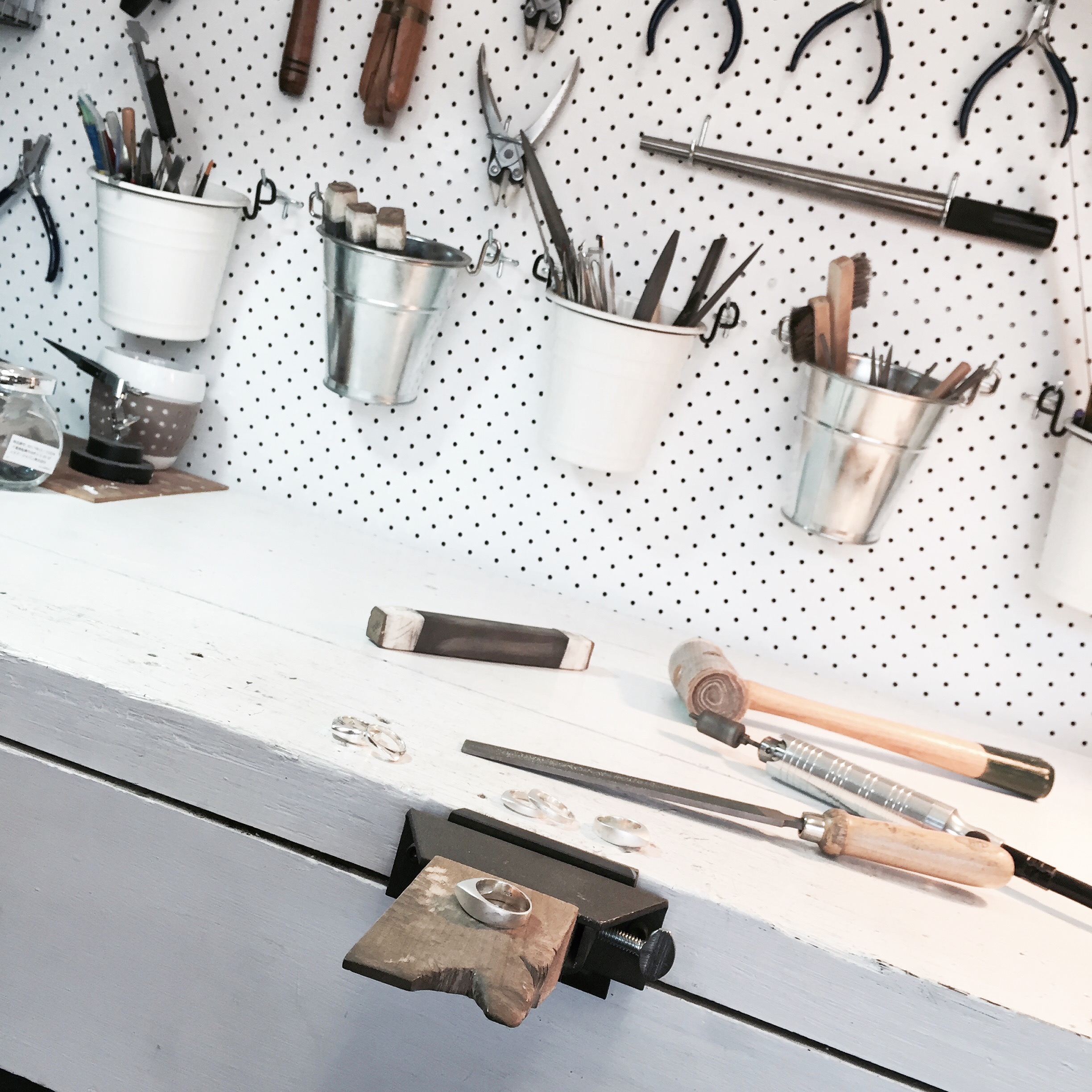 I know this is like asking you to choose a favourite kid, but, do you have a favourite piece at the moment? Something you love to wear yourself perhaps?
I have a few favourite that I wear all the time but I think that the one I am most proud of is my EAGLE RING in Bronze or Silver. It is a great ring to go out and it is really well balanced, I am very happy with the design.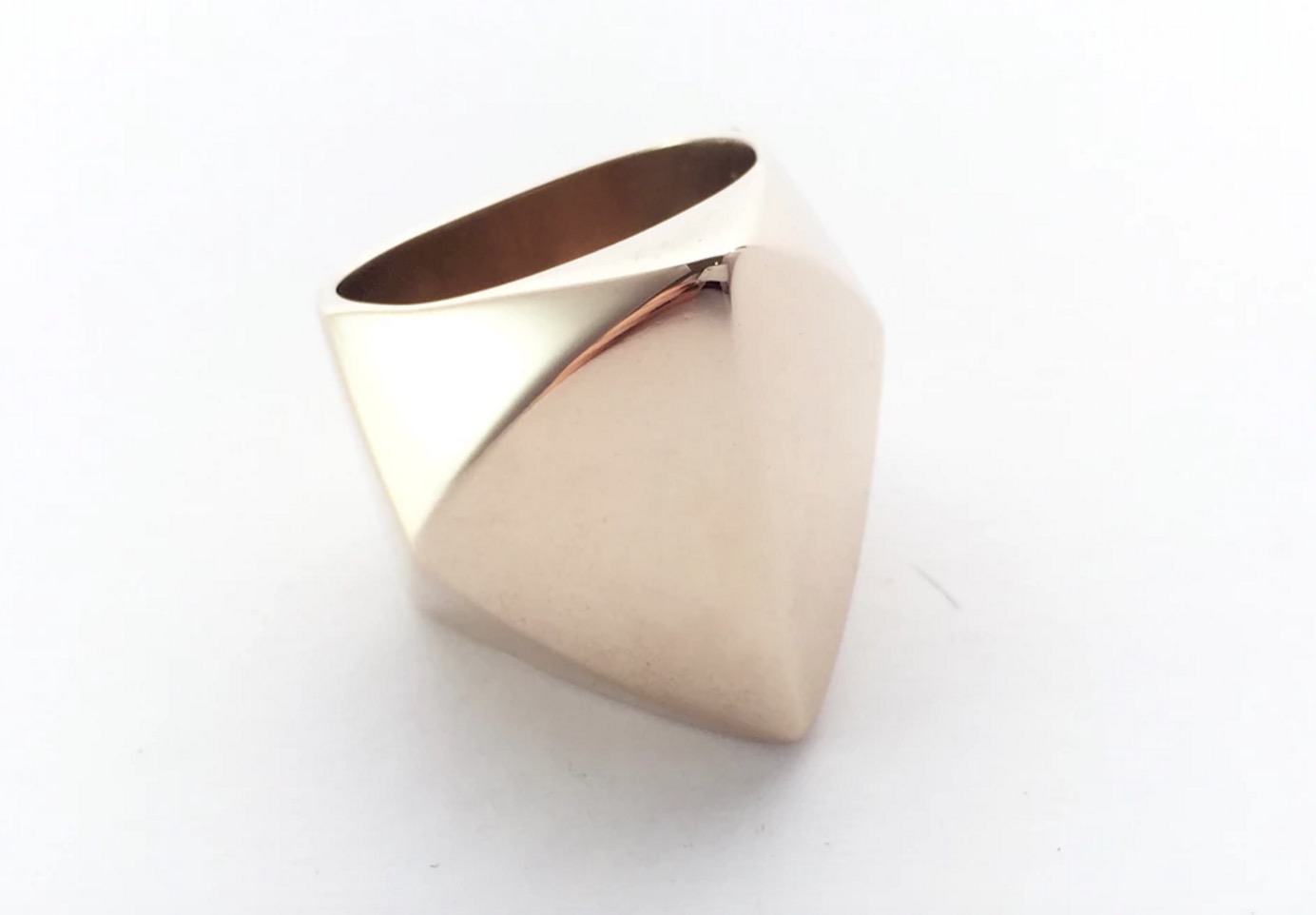 Eagle Ring – Me-I-Me
Do any retailers stock your product?
Yes, I presently have one stockist in my hometown in Bunbury; Life and Soul Boutique. I used to have about three, two in Fremantle and one in Bunbury, but it was getting a little hard with the arrival of my second baby. I am hoping to find more stockist in the next few months, starting in the Southwest at first but would love to have stockists elsewhere in Australia.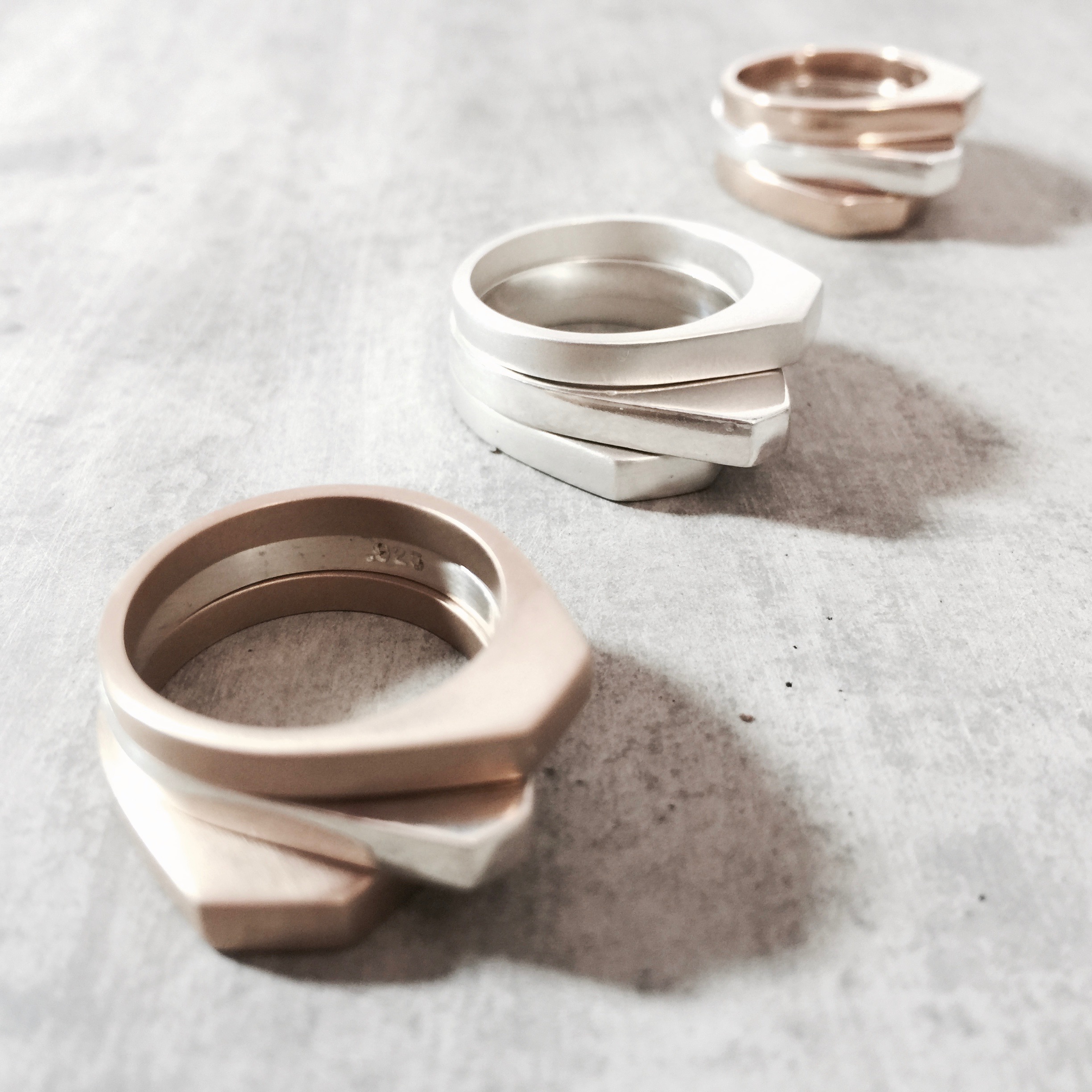 Finished Pebble Rings
Any tips or advice for newbie makers selling their creations?
Keep it simple, only focus on a few products at first. Make them well and take your time.
Any other jewellery designers/makers we should check out?
I am inspired by the work of so many metalsmith and jewellers out there, naming one or two wouldn't be fair. Something I would like is to be able to meet some close to home, I would love to be able to exchange ideas and techniques with them. I would love to be able to build a little metalsmith/jewellers community in the southwest so if you hear of anyone let me know! 🙂
Amazing right!
Want to see more from Heloise and Me-I-Me? Here's where to go…
Facebook  //  Instagram // Online Store