My Handmade Resolution
---
We're now into the second week of January so I'm a little late with a New Years Resolution post. Sorry guys!
Better late than never right? I think I've come up with the perfect resolutions for 2017 and I'm writing this post to encourage you guys to join in too!

I love the rush you get when you bring home a new handmade treasure. I'm always fascinated and I constantly think about the people that made the piece. How that necklace was created. What inspired the maker to produce that particular artwork that I now get to enjoy every day. What they thought as their hands moulded my new mug and what their creative space looks like.
It's no surprise I'm a handmade lover (maybe even bordering on nerd…) but I don't think I do enough to support the makers. Sure, I promote their products and try to spread the word but that doesn't put food on the table.
My resolution – Buy More Handmade
I've given myself a budget that I need to spend each month. This can be used on one piece or shared between multiple makers.
I love this resolution as it helps the maker community and it also gives me an excuse to buy more handmade goodies. Perfect resolution if you ask me. 🙂
If you're passionate about handmade too I urge you to take on this resolution. Set a budget that suits you and and your lifestyle and get buying. Life is expensive and if we want to keep these makers in their studios and not at a desk job we need to help them out! Yeah! 🙂
Want to find great new makers? Follow @crafted_aus on instagram. I post pretty pics from Australian makers every day.
Feel free to take the graphic below and share it around. Use it on instagram, facebook, however you please.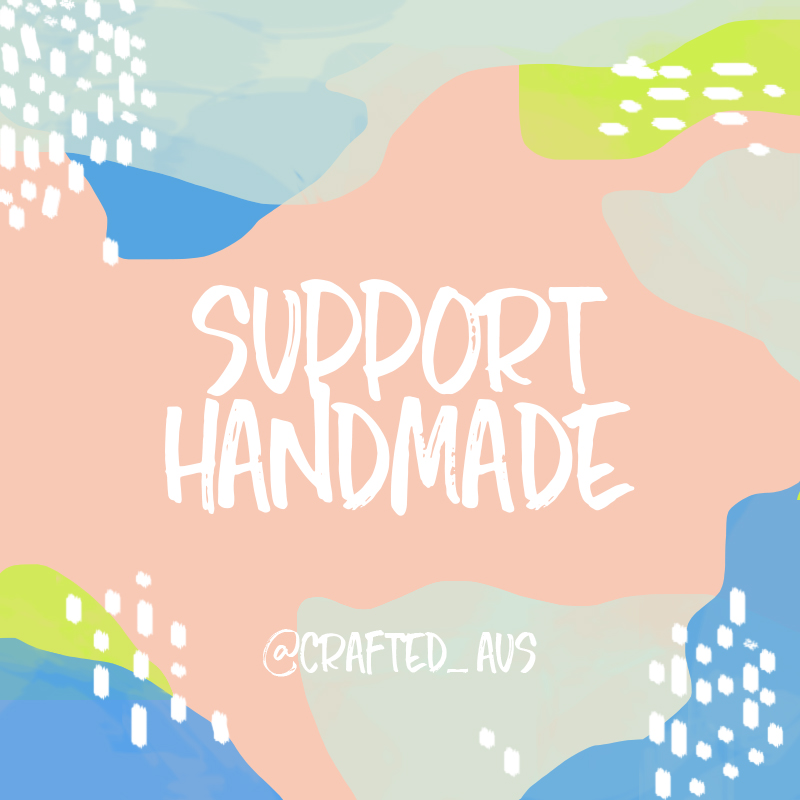 Do you have any resolutions for this year? Any creative plans?
Font star – The fabulous font I used for this post is ChopShop by the very Make Media Co.