Pom Pom PARTY!
---
I don't know about you guys but I'm just a tad bit OVER tissue paper pom poms. I've made FAR to many and I'll be glad to see the end of that event decor trend. (sadly I think this is a little while off yet…) I'm all about the traditional yarn pom pom.
They are totally my current crafty obsession right now.
I'm working on a BIG pom pom project that I'm super excited about and can't wait to share it with you guys!
I started thinking about other things you can make with pom poms for events so naturally I started hunting around on Craftgawker and Pinterest to see what other pom pom loving people have created.
Wanna make your party pom-tastic? Check out these bad boys…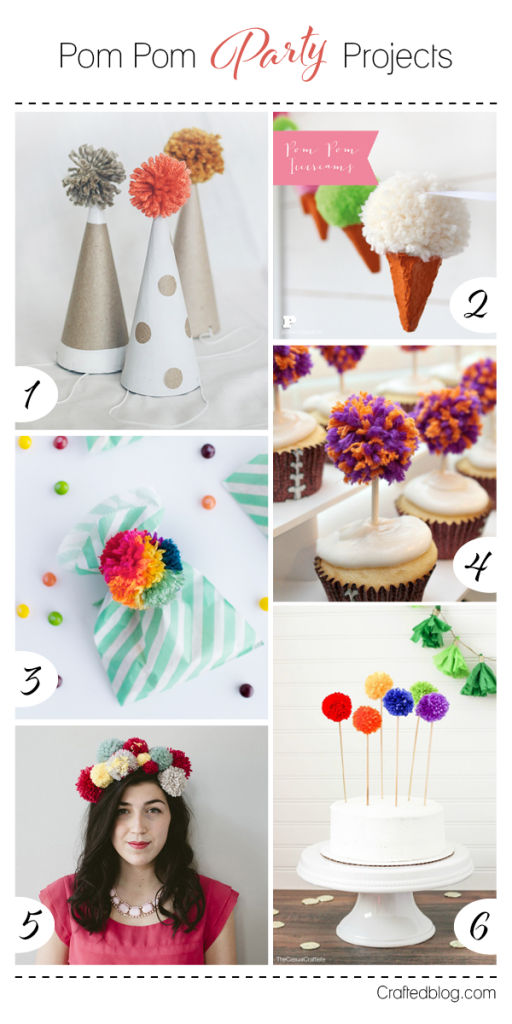 Super cute right! Which one's your favourite?
I'm loving those party hats! So cute and whimsical yet such a mature colour pallet. Beautiful!