Star gift wrapping – quick and easy Christmas project #3
---
This is the third and final project in this years Quick and Easy Christmas series.
Project #3 Star Gift wrapping
This one wins the prize for the most simple, quick and easy Christmas craftiness ever!
In a matter of minutes you will have some awesome creative presses wrapped and ready to impress!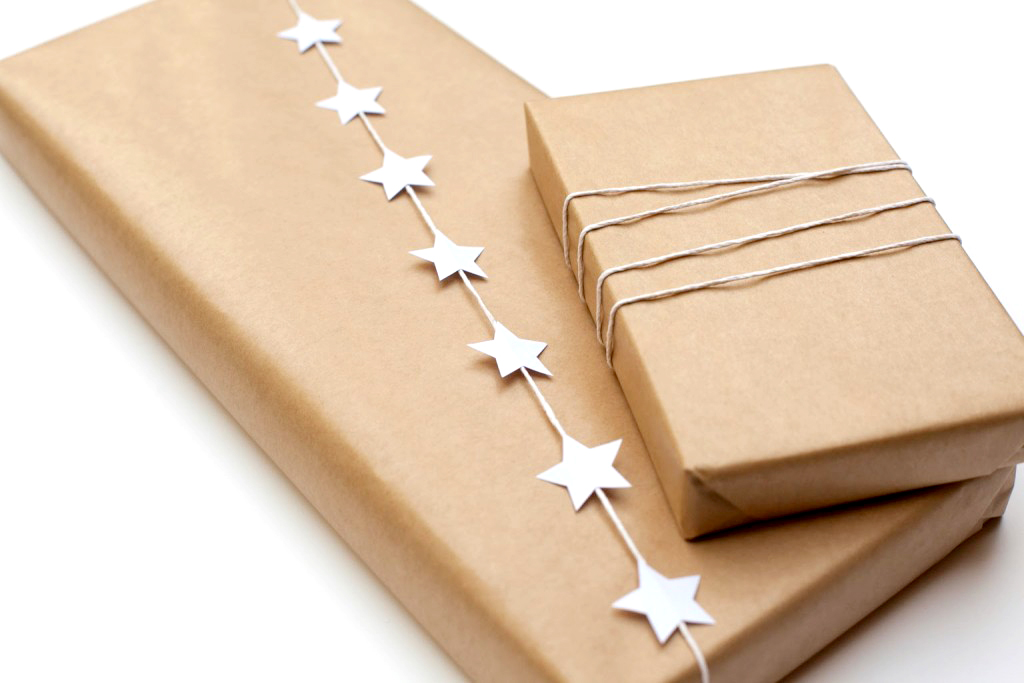 You will need
White paper
White string
Glue or double sided tape
Kraft wrapping paper
Star paper punch or scissors
Step 1
Cut out a bunch of stars from white paper.
Step 2
Stick them onto a length of string evenly spaced. I used double sided tape but glue will work too.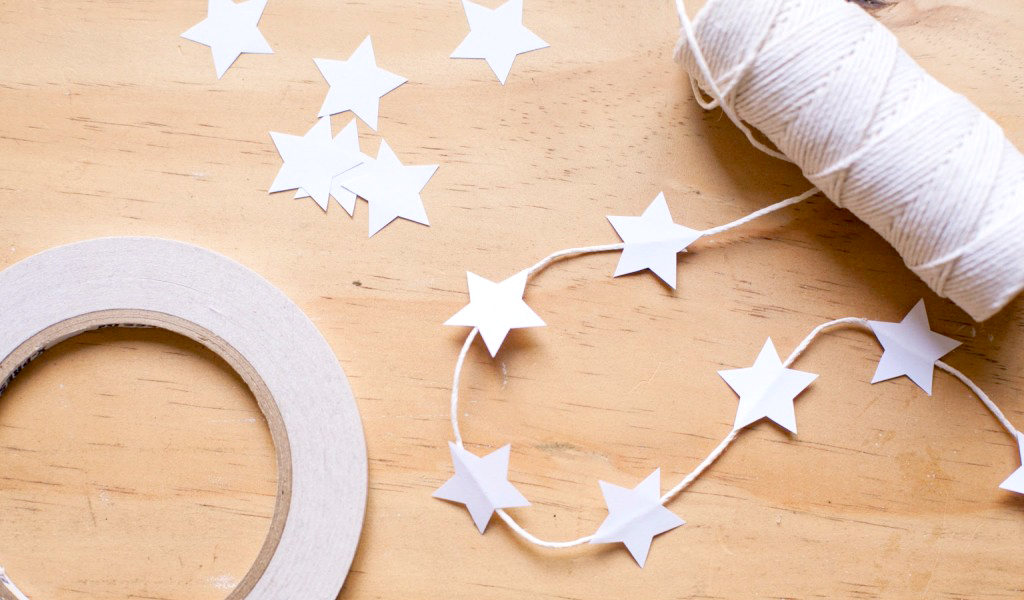 Wrap up your pressies in some pretty brown Kraft paper and embellish with your paper garland.
Finished!
Looking lovely and ready to go!
If you missed the last two projects click the pics below to check them out.