DIY Fabric Placemats
---
Whether it's for your own home or an event, this project is a great way to jazz up any table setting.
Placemats are a great way to add a little style and personality to your table. You want something that goes with your dinnerware as well as suits your own personal flair so don't limit yourself to what's available in the shops. Make your own!
You'll need
Friskars circle cutter
Fabric
Mod podge
Paint brush
Baking paper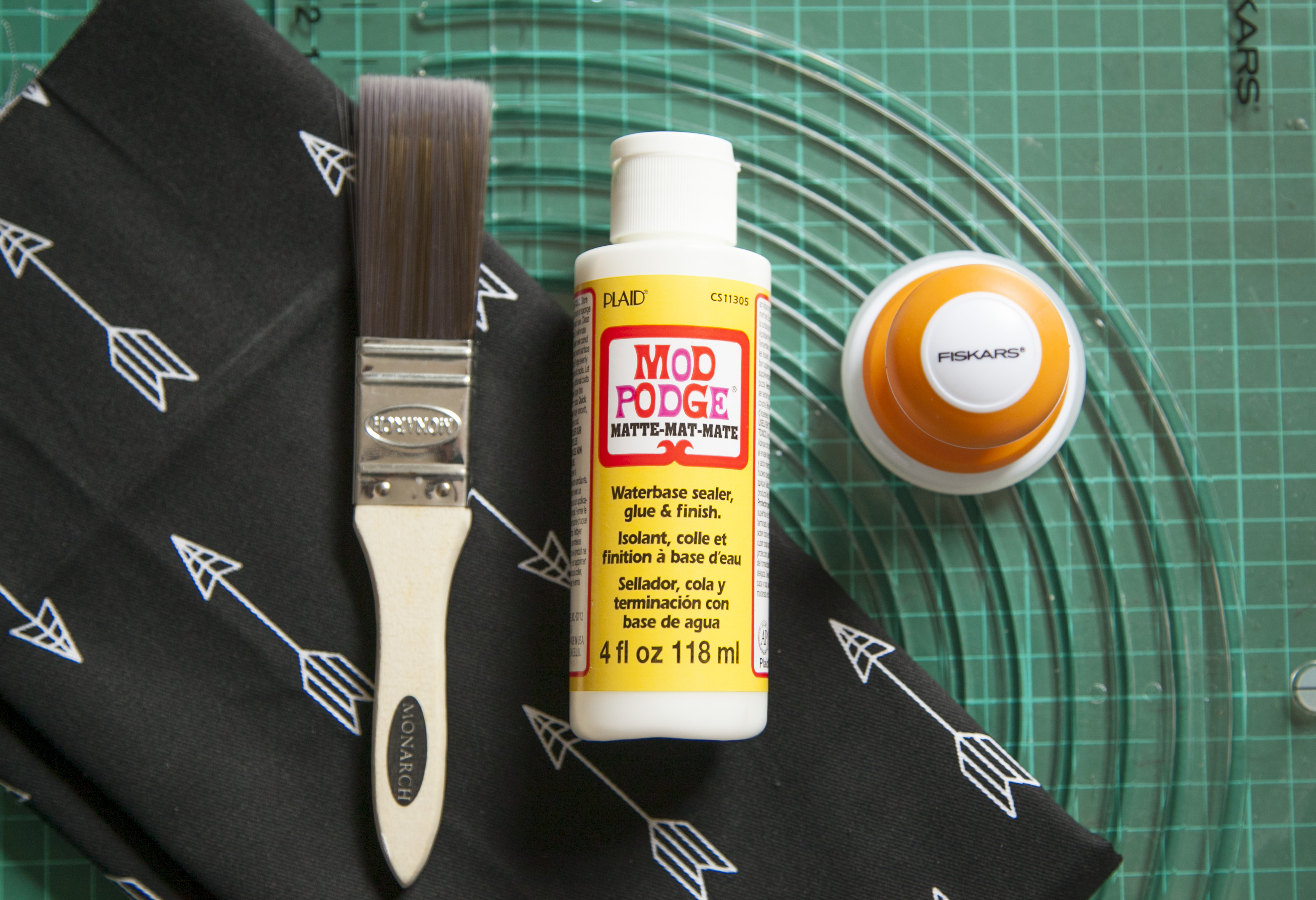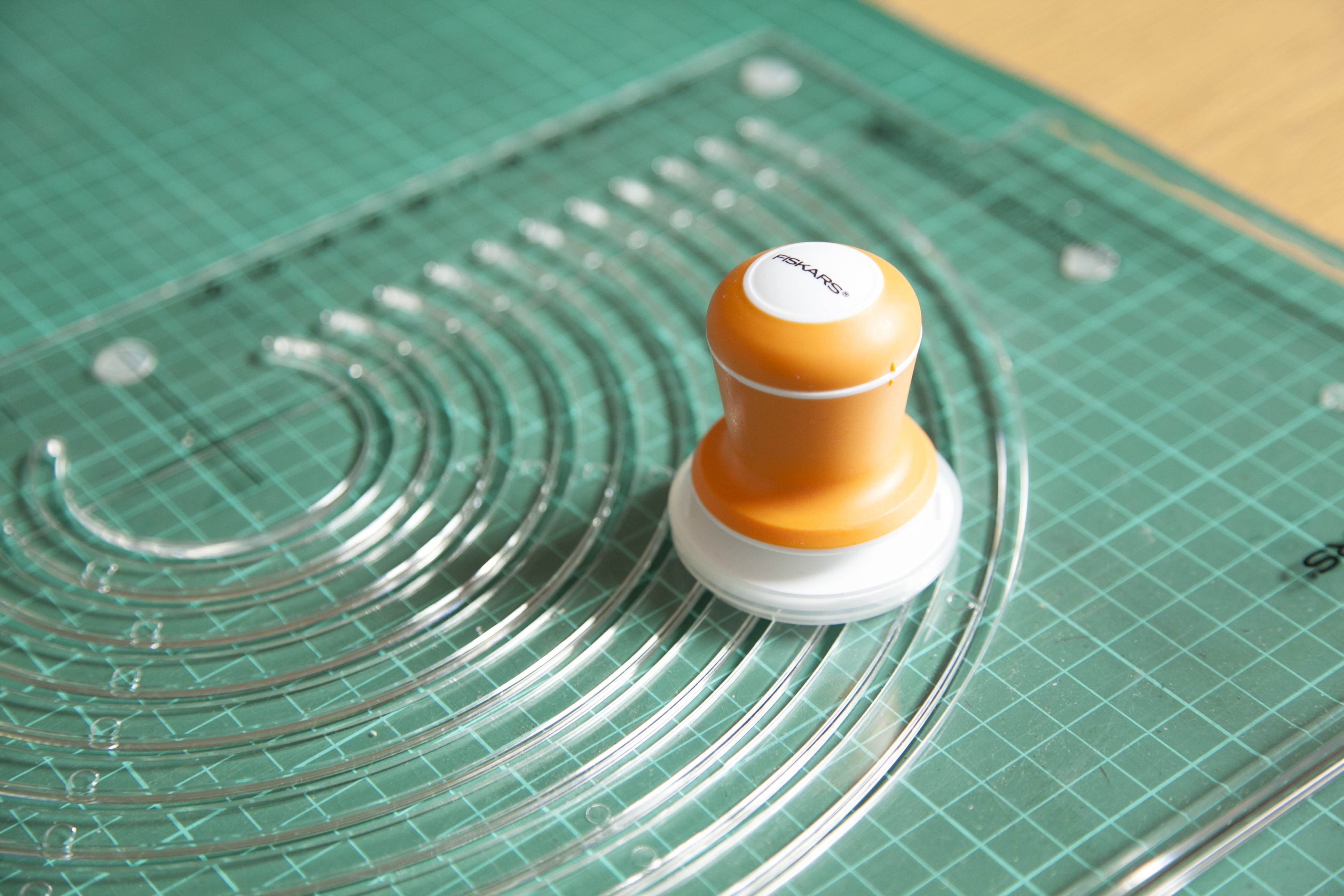 Fiskars sent me one of their new circle fabric cutters to try out and it's awesome.
I'm a big Fiskars fan, all of their products are great so of course I wasn't surprised when I used the circle cutter for the first time and it worked like a charm. The little blade makes such a lovely smooth cut.
I chose this fabric because it's simple, stylish and the dark colour will be forgiving if they gets any little marks.
Step 1
Fold your fabric in half. Pay attention to the print of your fabric. If there's part of the design that you would like to be in the middle of the placemats make sure you fold through the center of that design.
Step 2
Place the board over your folded fabric and pop the blade into the largest circle on the template. Use one hand to hold the board still while you use your other hand to make the cut. Press the orange handle down to engage the blade and slide it around the template.
Step 3
Remove the board to reveal your beautifully cut circle. It you didn't press down hard enough on any area you might have a few threads still connected. Just give these a snip and you're good to go.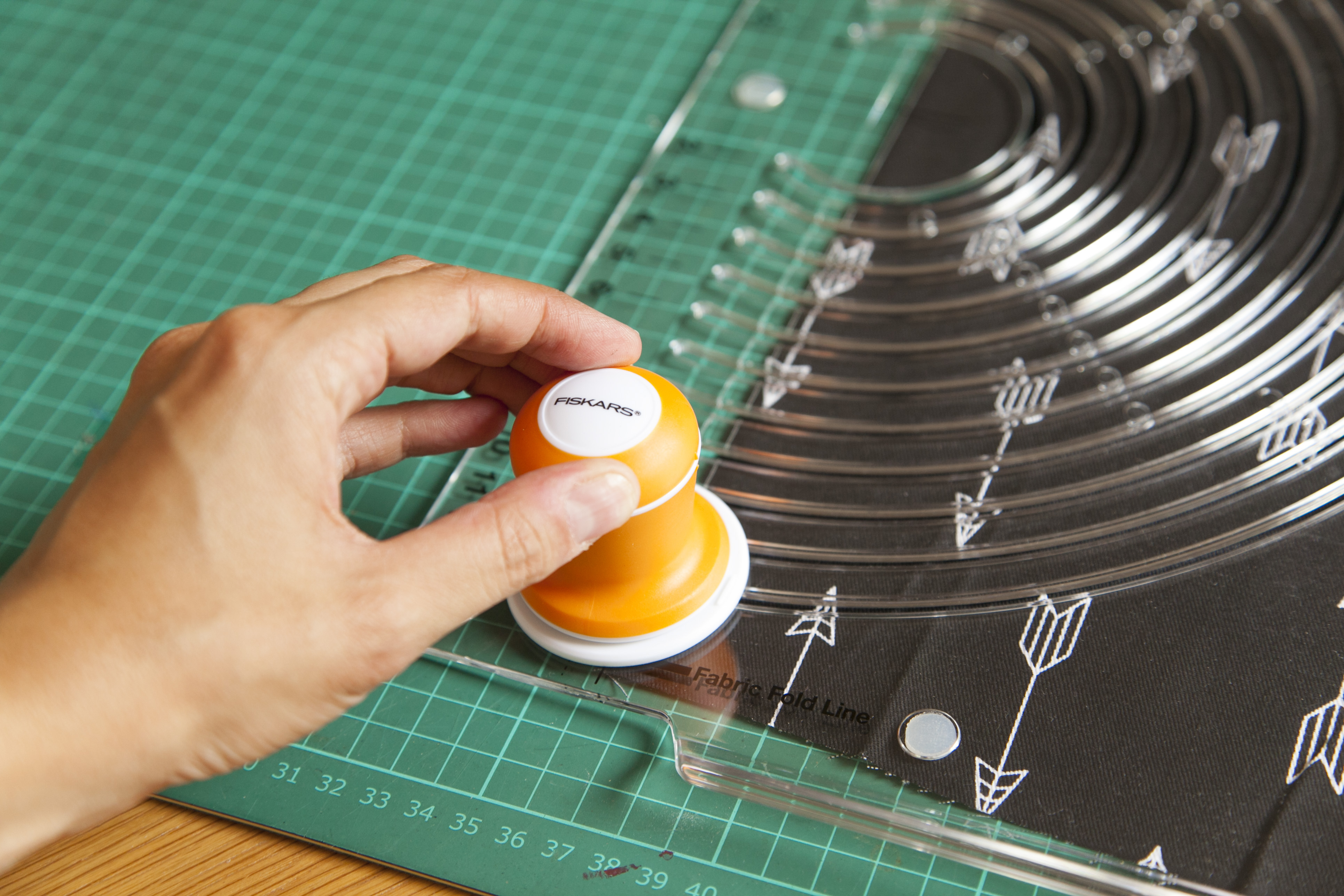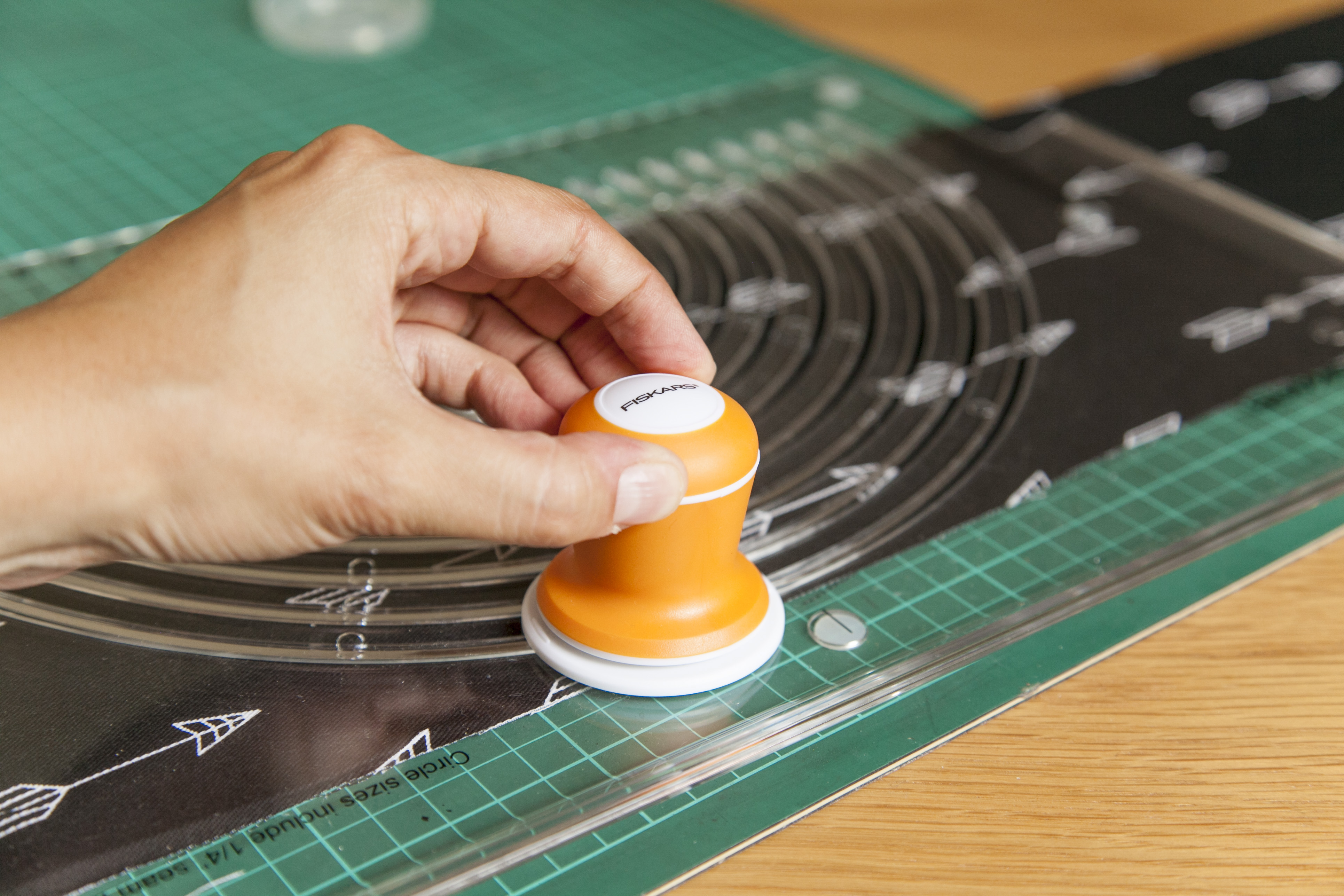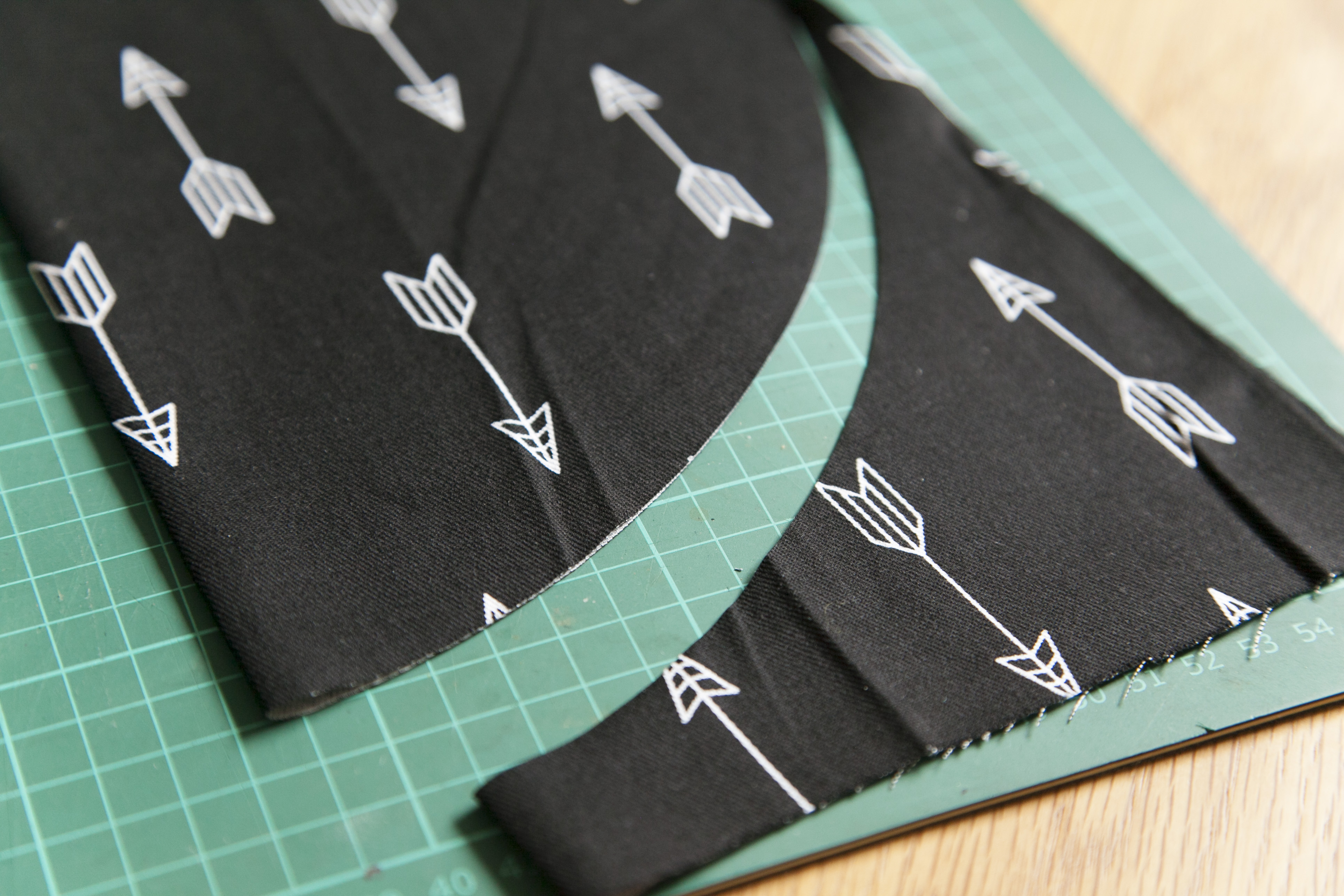 Ta Da! Now you could stop here but I want these mats to last more than a few uses so I have a little trick up my sleeve…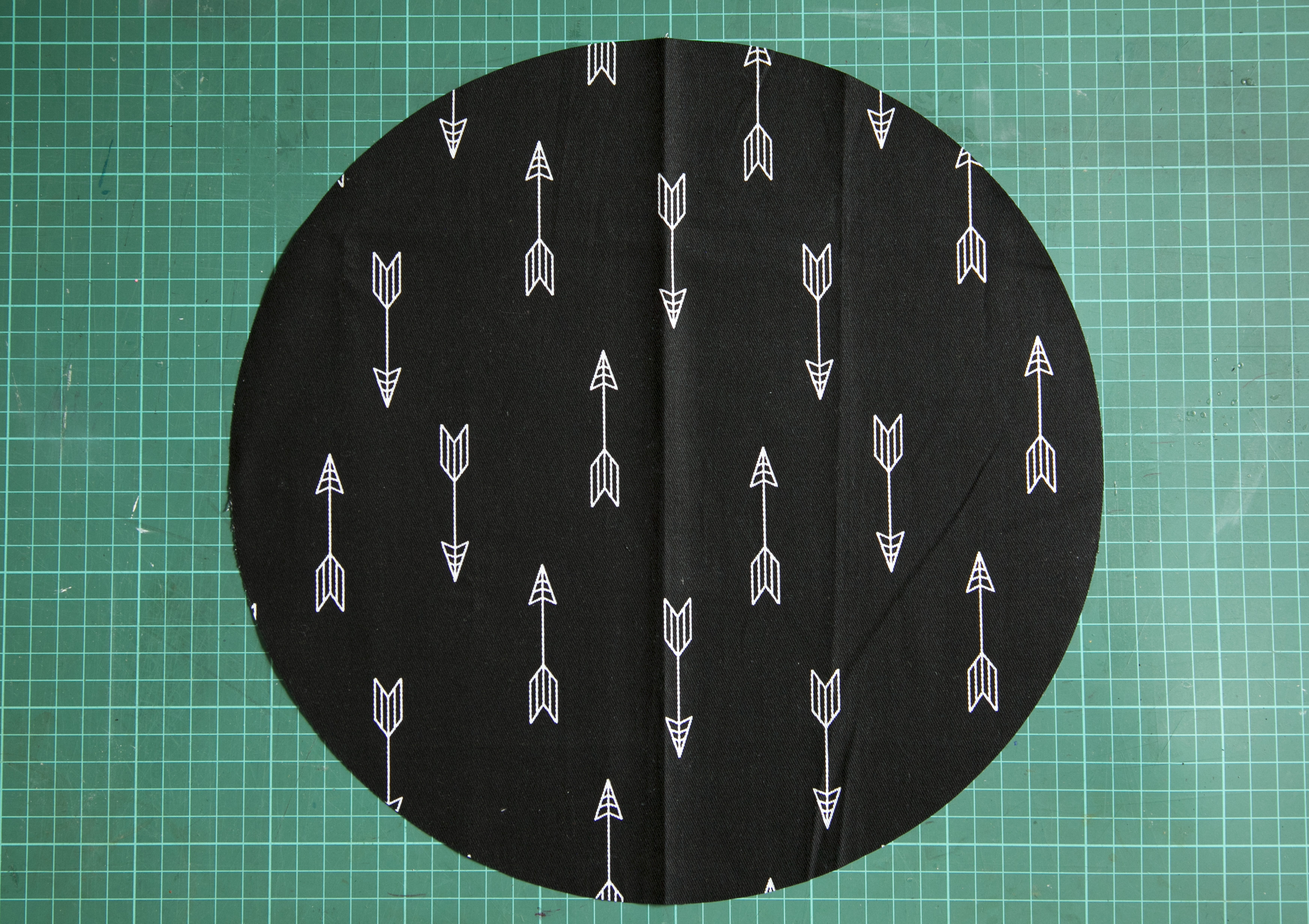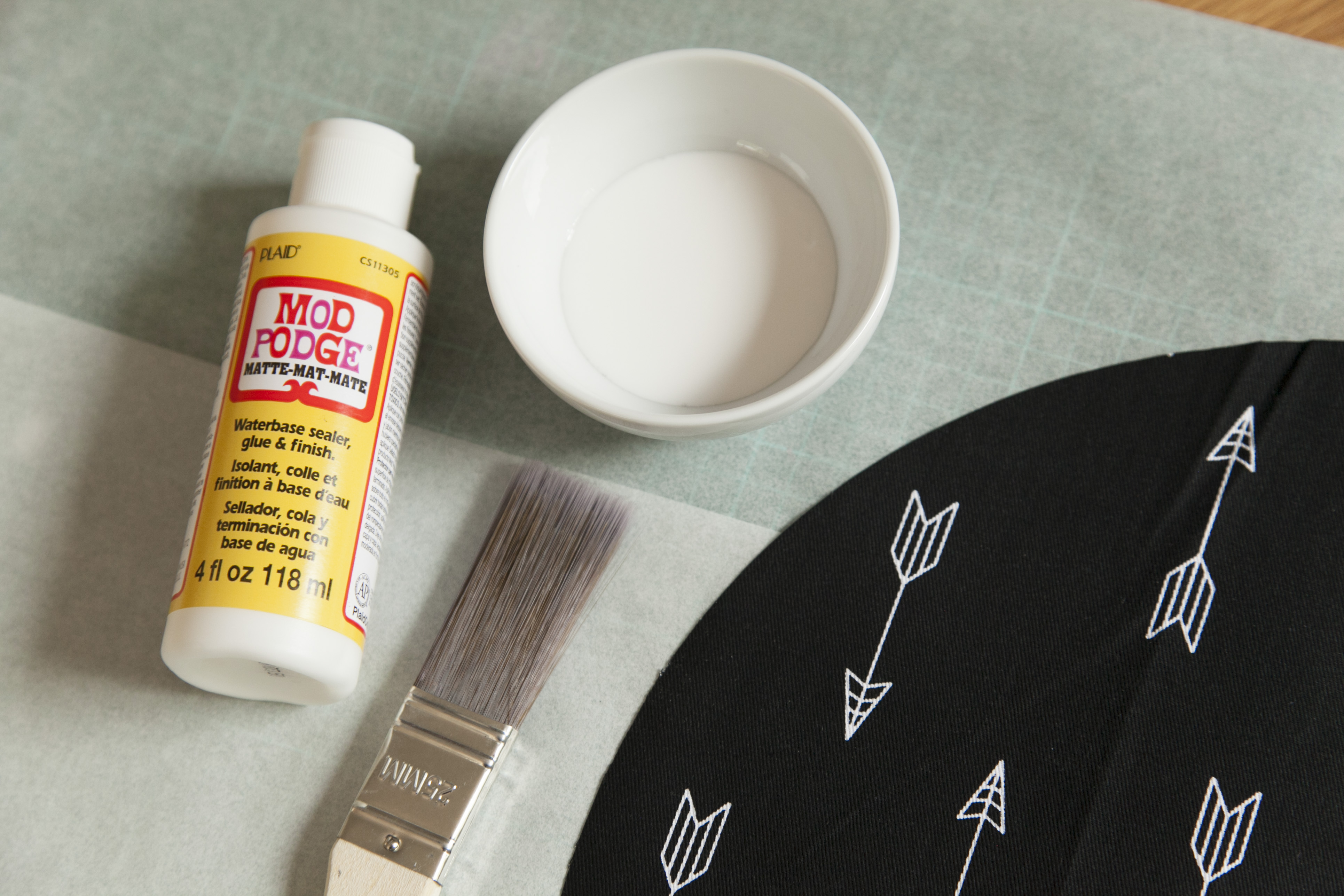 Mod Podge!
Why? It gives a water resistant finish. This means the mats will be easy to wipe down after use.
I've tested mine and it totally works. When the mat is wet it will whiten in that area but it will clear up as soon as it's dry.
Step 4
Pop some baking paper down on your work surface.
Use a wide brush like this sample pot brush to apply the Mod Podge.
If you have any light fold lines or creases in your fabric these will fall out once the Mod Podge is on the fabric.
Once the entire mat is covered leave it to dry.
Simple as that. You're done.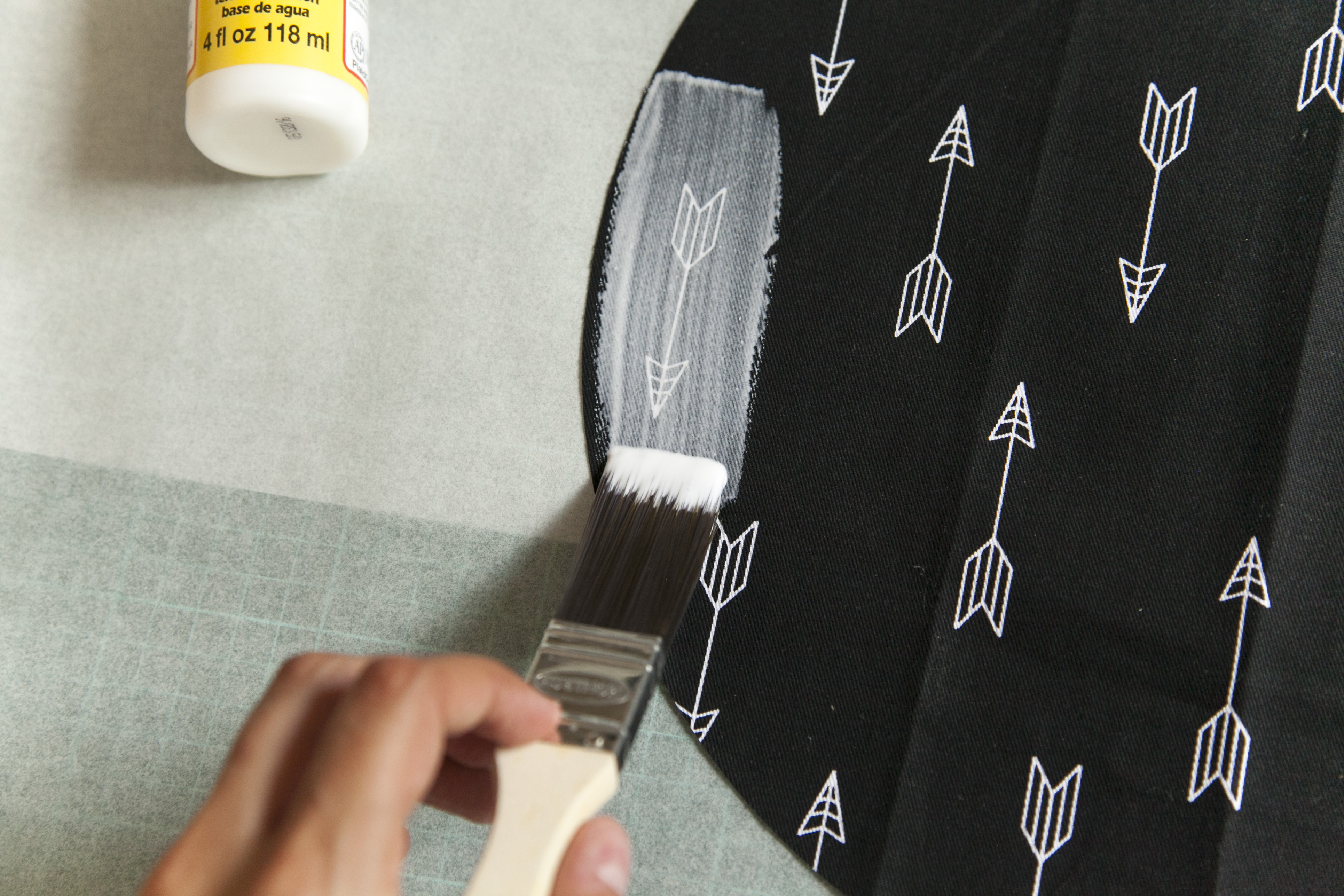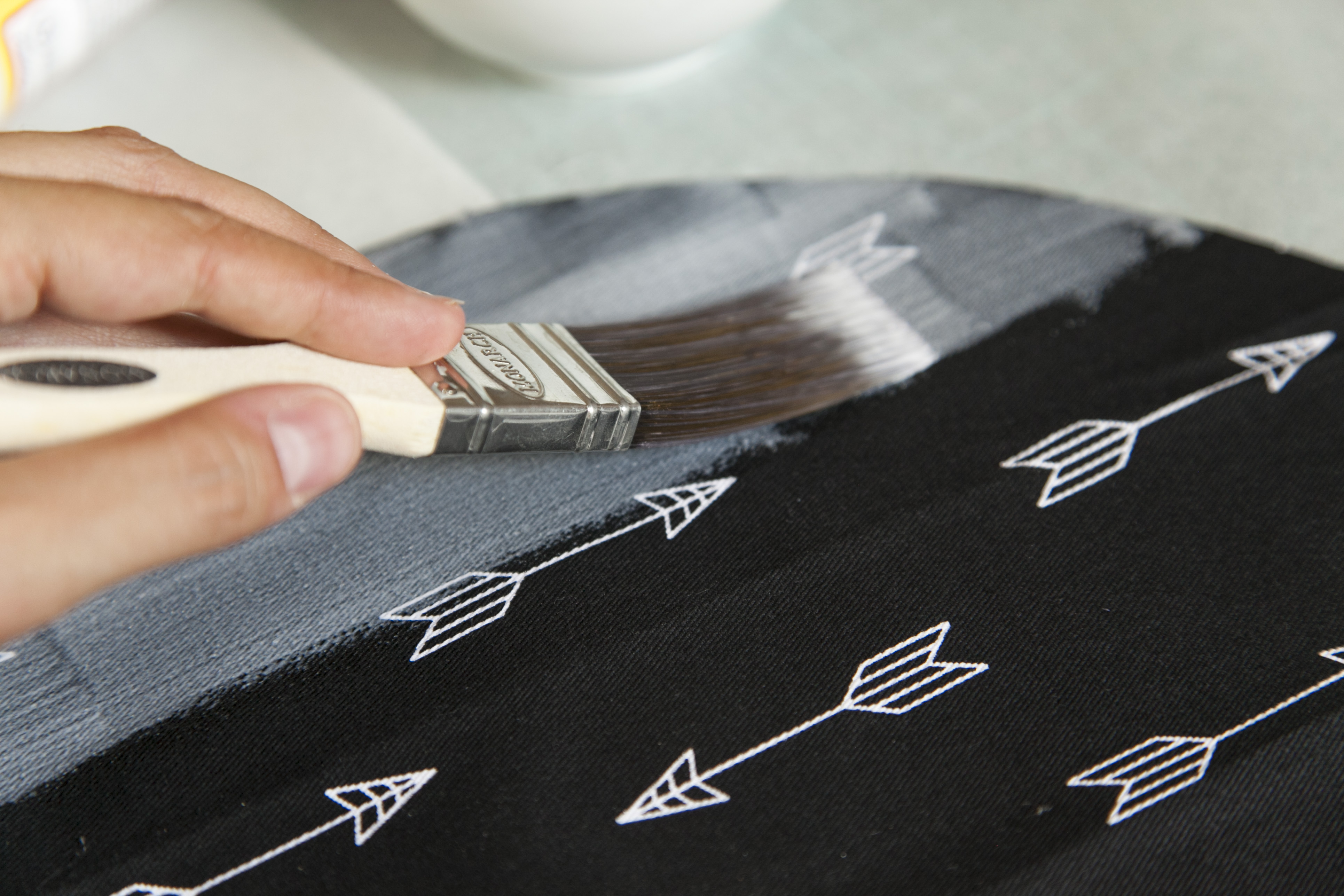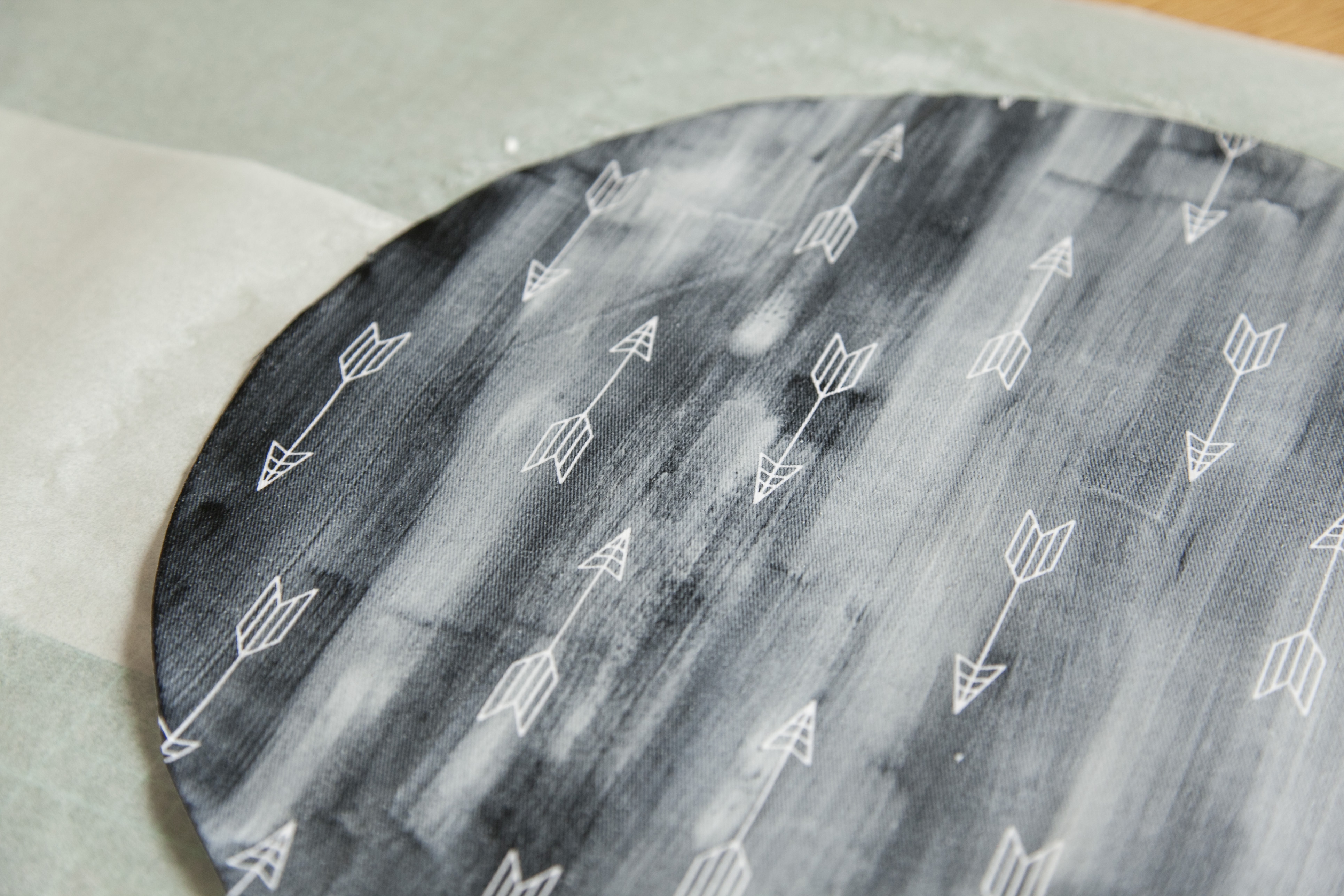 Finished! Simple as that.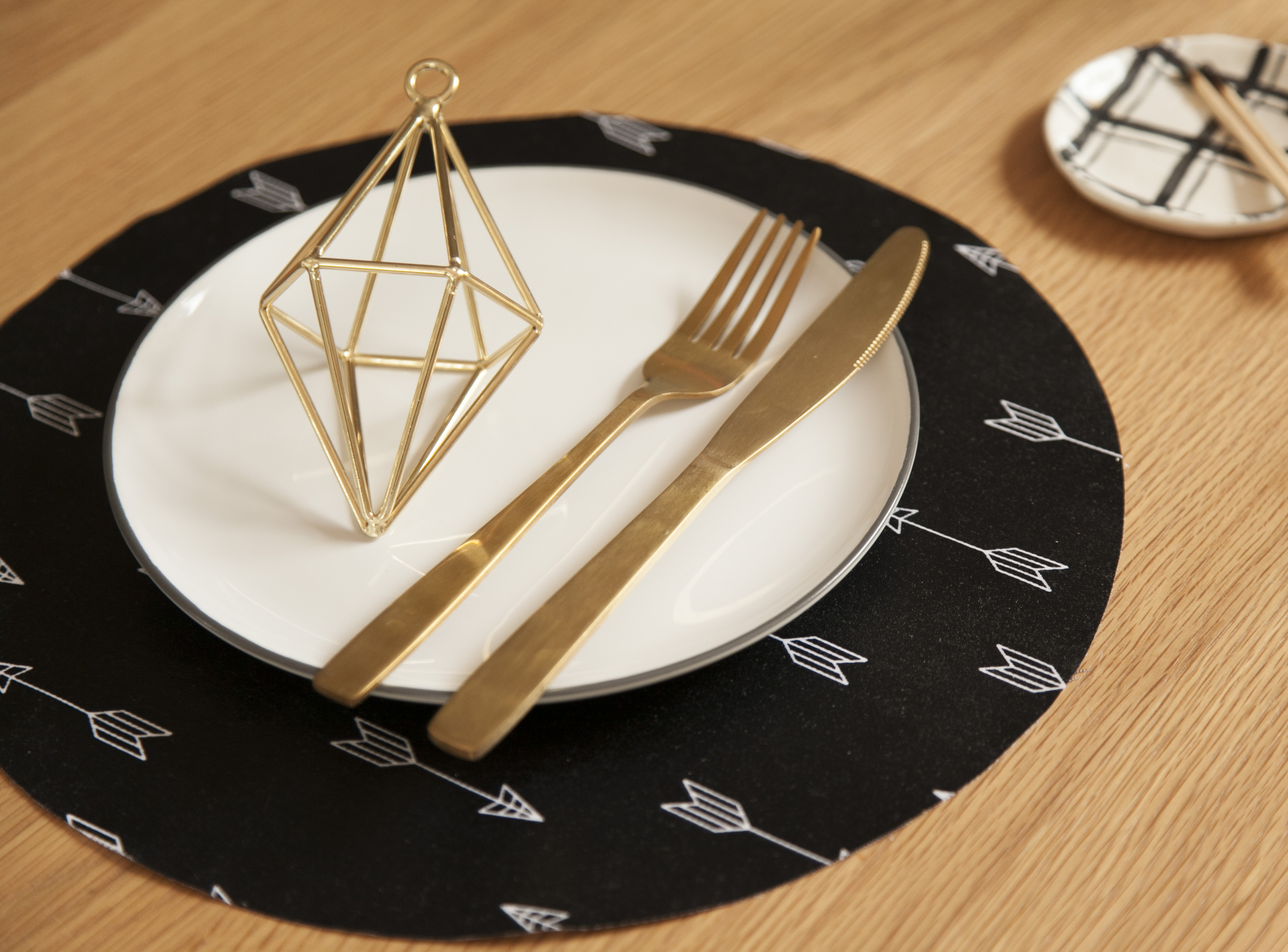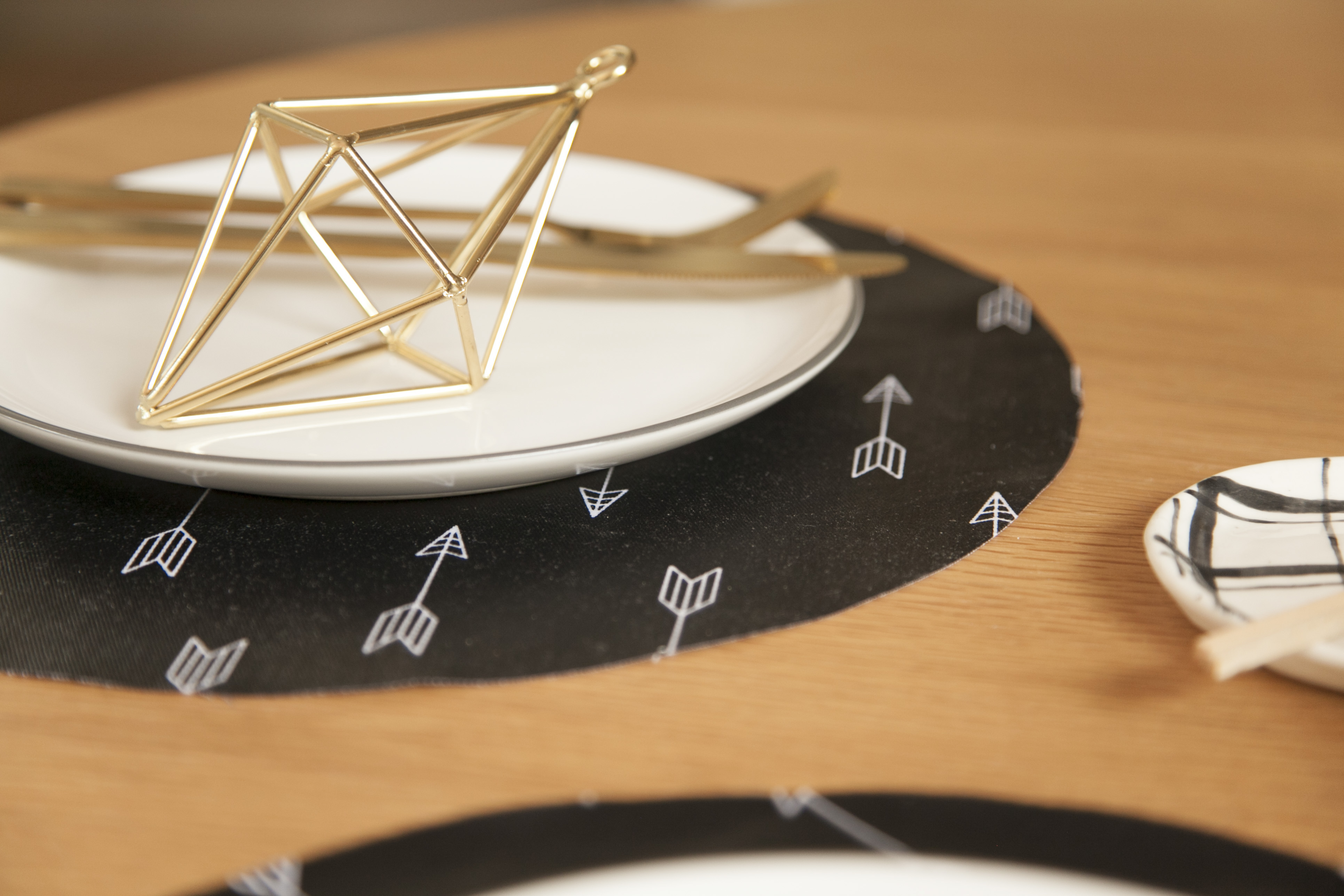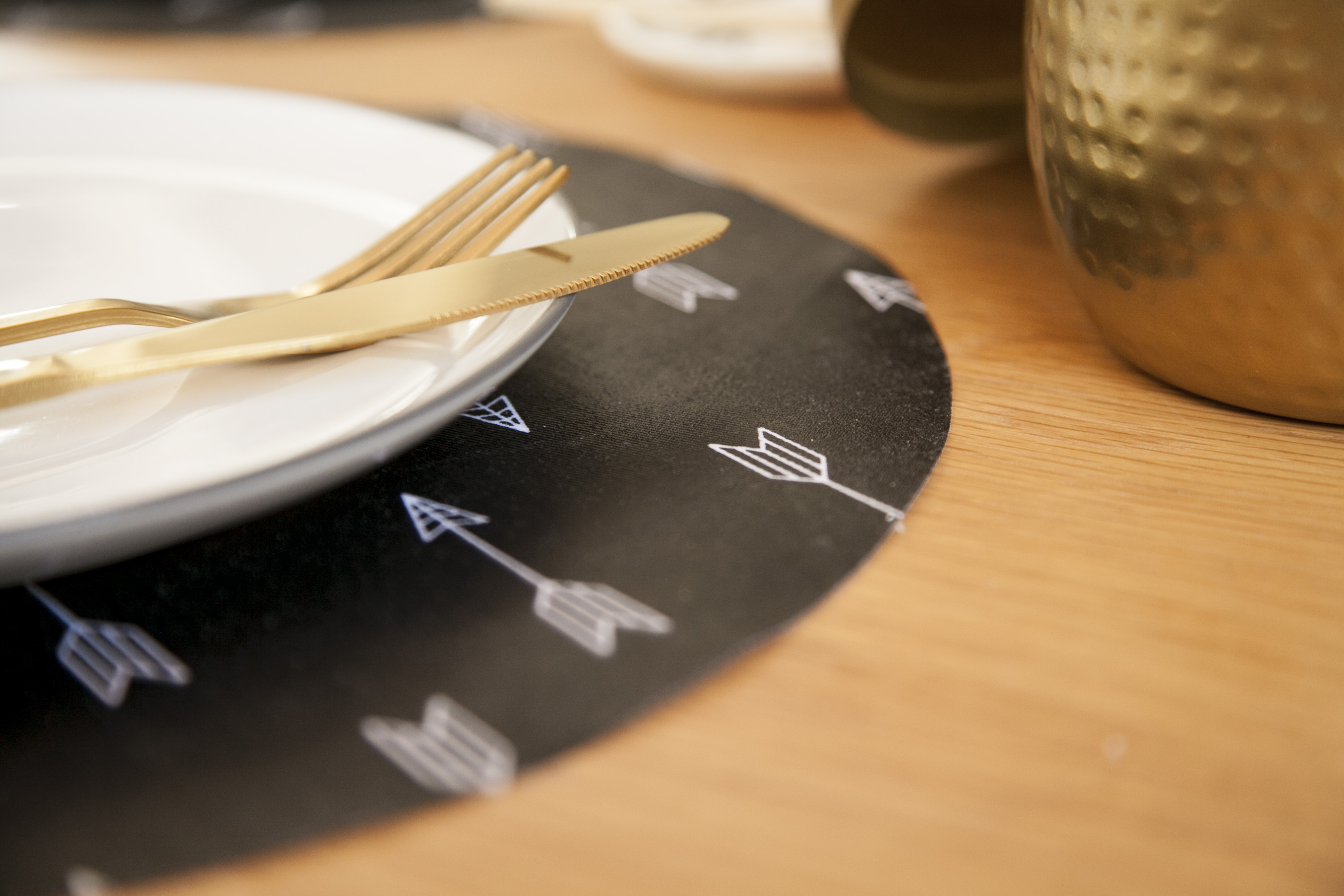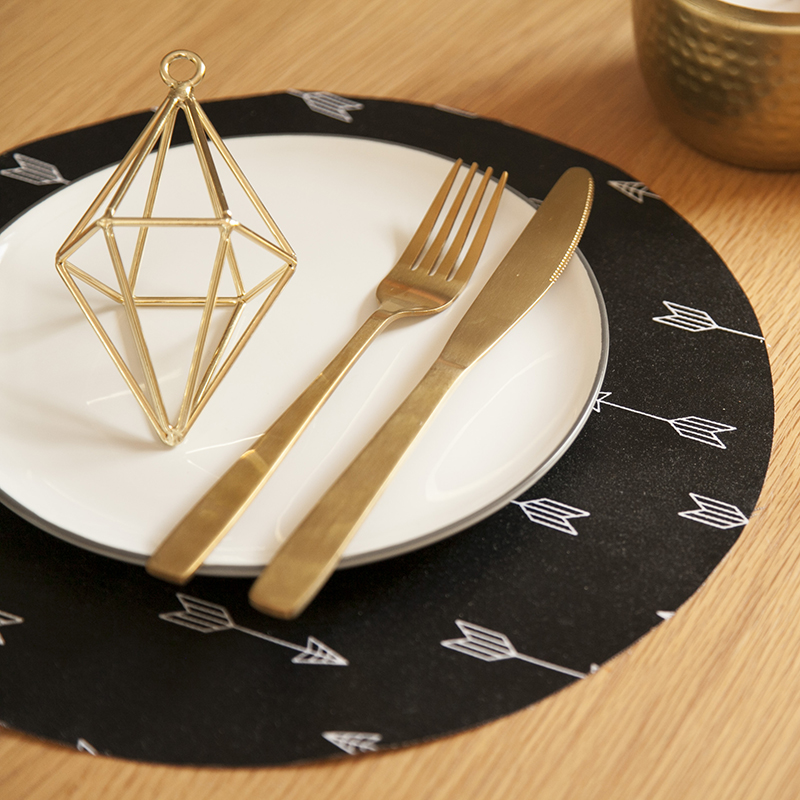 If you liked this post, pretty pretty please spread the love and share it on Pinterest and
any other social channels you like!
Thanks friends!